"I love to make friends and have fun, laugh and play naughty. I love gentlemen. I love to be spoiled and surprised."
Eden Rae has been a live stripper on MyStripClub.com for more than two years now. Her plump tits and long legs are enough to make her one of the most requested strippers online. Fans love watching this girl take it all off and seducing the camera with her sensual energy.
In an exclusive interview, Eden talked about what brought her to camming in live strip shows. She tried it out and now she's loving what she does!
Check out the full interview with Eden where she talks about her tits as well as her favorite activities in live shows!
Why did you decide to become a cam model?
First of all, I want to mention it was kind of an accident– I arrived to meet a friend from high school who was also a cam model. She told me how interesting this job is and how much fun she's had during her time online. It was a long and interesting conversation– long enough to convince me to try. And now, as a "veteran" model– I can confirm she was right! It is FUN! Literally! And of course, the financial part of this experience was one thing that made the difference!
When was the first time you felt successful on cam?
I had a very hard time when I started broadcasting. I remember that first month I had to borrow money for a living hahaha! But I was consistent. I was there and it was paid off after…let's say 1 year. Of course, the implants (I have fake breasts – and they are sexy!), I felt a big difference– more and more people came into my room appreciating my new look!
What do customers usually notice about you first?
First of the firsts? My "big beautiful boobs" (quote) lol. But I like to think that my personality is the one that attracts people the most. I love my job and I guess guys feel that. After you get used to my tits– you will find in me a nice person, a good confidant and a friendly girl.
Can you recall the sexiest moment you've had while camming?
Sexiest moment…hmmm…everything is sexy here lol. But I remember a private show– it was a couple behind the camera. And the girl was WOW! At the moment, I was wondering what they need more than that? The guy was cute, the girl was HOT as HELL! We had a threesome! They really knew how to fuck! To be honest, I really got horny and I came many times during that private!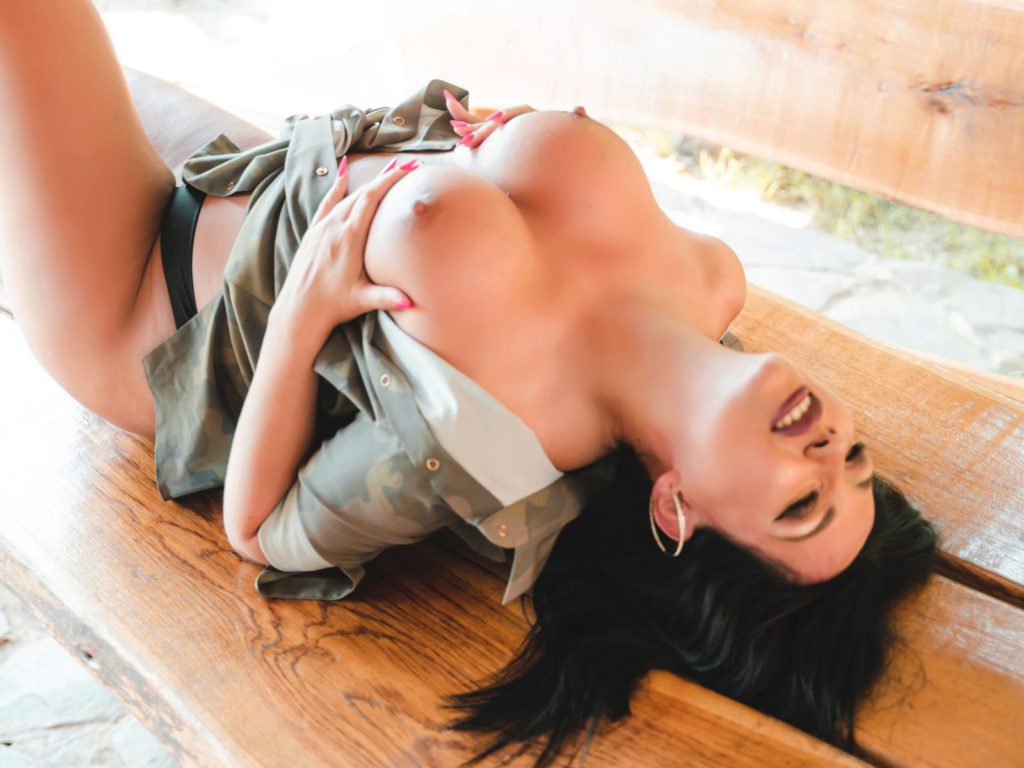 What was it like getting started as a cam model in your 30s?
Age is just a number, darlings! I'm young and hot! It makes you feel younger when you see 20-year-old guys joining your room and treating you like their girlfriend!
What were you like before camming?
My basic profession is an accountant. So pay attention– I know how to count your credits lol.
What do you love the most about being a cam model?
I love the way people in this community make me feel special and the way how they show their appreciation. It makes me feel loved and it keeps me young (and horny).
What are you going to dress for Halloween?
It's supposed to be a surprise! But I give you some clues– it'll be elegant, sophisticated and sexy 😊
If I weren't camming, I would be a ______.
…police officer! That's the job I always dreamt of!
Where do you hope to be five years from now?
Still around, more experienced, with higher standards. I work every day to improve my show quality and I try to give my best to get guys' satisfaction here. 😊
What is your ultimate sexual fantasy?
I would love to have sex in a private jet with the captain.
Favorite toy?
DOMI! All-day all night! Want to make me cum fast? Ask for DOMI guys! It's literally my favorite!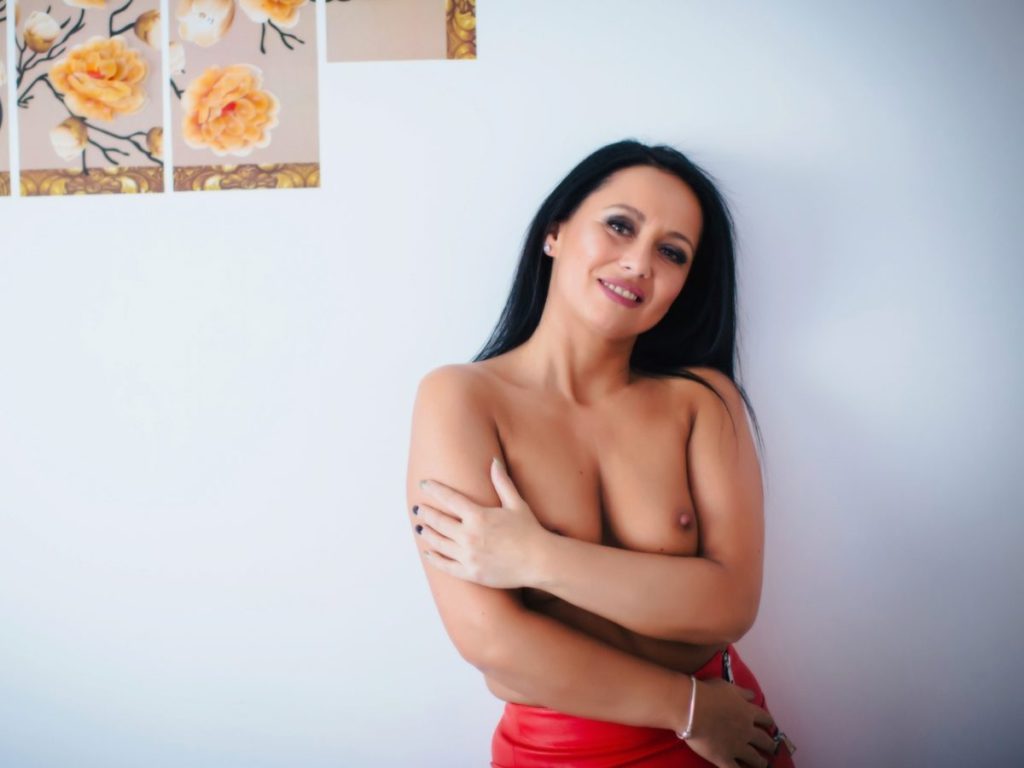 Favorite fetishes?
Yours! Lol. I'm a very open-minded girl. I'm not into a specific fetish or sexual game. But I'm open to suggestions!
Favorite hobbies?
I love to travel a lot. To be honest, in these 30 years, I have visited more than 40 countries. But I'm not the kind of tourist who stays in luxury villas at the pool. I love to travel and leave with people who are living there, eat in the same places they are eating trying to feel the vibe of the place.
What does a perfect date look like to you?
I'm the romantic kind of girl! I love to be treated well with attention and affection. But as I said up here, the perfect date would be a combo of my ultimate sexual fantasy and a nice romantic dinner somewhere near the ocean. I imagine a scenario like I'm taken on a private jet– fly 1 hour or 2, get to the ocean, have dinner on the beach and get back on the same private plane– while we have romantic sex during the flight.
What's an unusual skill you have?
If I had one, I would go to America's Got Talent! But no, I can't say I have any special skills. Maybe, if deepthroating so deep and keeping the "hammer" deep inside my throat for 3 minutes is a skill– then that's what I call special lol.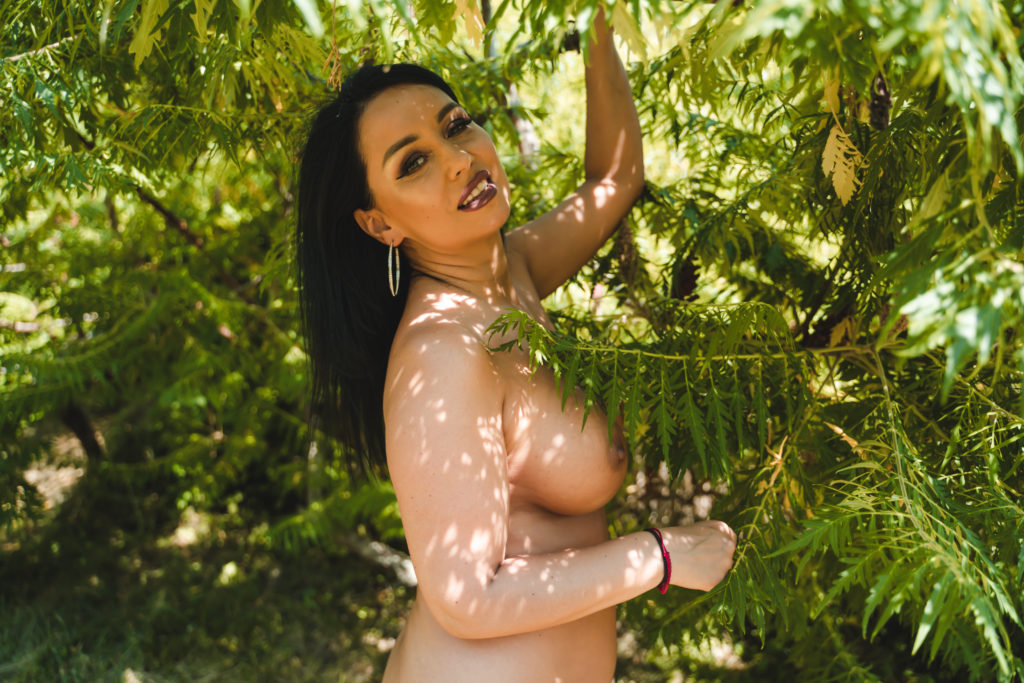 What country has the wildest customers?
USA! By far! They are different from people that live in my country. USA people are open-minded – crazy and they know how to live their lives!
What tips would you suggest for someone else who wants to be a cam superstar?
Work. Work. Work. Work as much and as hard as you can! And listen to your customers. The moment when you understand them, what they want, what they need from you, you can give it to them! And they will be nice to you!
Fictional character you would bang?
HULK! The big, scary, and green HULK! He's the MAN! Lol
A trait about you that you wish customers noticed more?
I want them to get to know me better! To find who I really am and how warm-hearted I am. I want them to give time and discover me.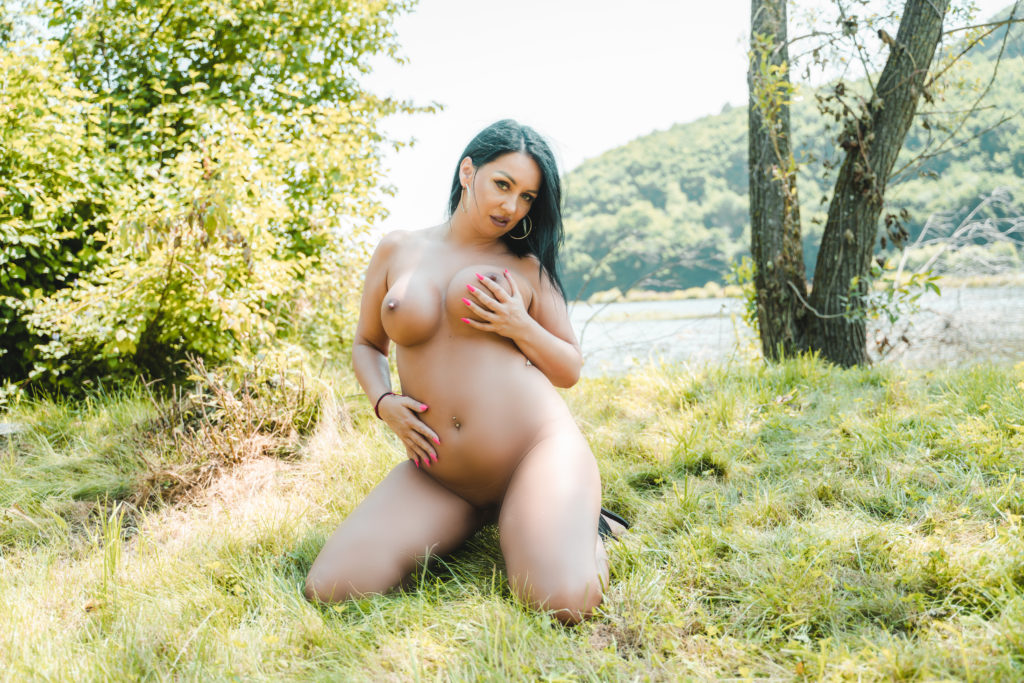 What is the best way to make you laugh?
LOL! Giving me this question– I laughed a lot! It's so fun answering this! I like people who make jokes. But smart ones. And I appreciate people who can make fun of themselves. That's what smart people are able to do.
How often do you cum when you're not on camera?
To be honest, I never had a count on this lol. Usually, I cum enough times during my online time so I don't really need more extra lol.
Have you ever tasted your own cum?
Every day! Check my VODs or better come to private! It really tastes good! Best sweets I ever had!
Spanking or hair pulling?
Both? One hand pulls my hair one hand spanks me. I find this veeeery exciting.
Anything else you would like to mention?
I want to thank everyone- guys in my room, staff from the site– thanks for giving me this opportunity to meet such nice and warm people, to explore, and to get to know myself better. Being on camera, for me, is a great experience– it's a world that I want to transfer to in real life. I hope to keep close to you and everybody for a long time! Love you guys! Each one of you!