"I have many fantasies and many things that I would like to do. Don't be afraid to ask me about it, I'll let you know what exactly can make my panties wet…"
Kris Monroe has been one of the top cam girls for nearly nine years now. She's made all kinds of sexy videos for fans over the years. She's also explored some of her favorite fetishes including latex, slaves, sugar daddy, ben wa balls, handcuffs, and whips. Now, she's exposing her biggest secrets in an exclusive interview!
We chatted with Kris about all kinds of topics, including what she enjoys about camming, what she's discovered about herself as a cam girl, and what shows she has coming up. She also gave some fun facts that could be excellent conversation starters! After all, Kris loves a man with who she can connect.
Read on for all the details about Kris and be sure to catch her on MyStripClub.com!
Why did you decide to be a webcam model?
I needed a convenient work schedule to combine with studying at university to pay for my studies. Camming helped me a lot with this.
Did you expect to continue camming after nine years?
Yes because it is still interesting and exciting, especially when there are contests on the site.
Happy 30th Birthday! What are you looking forward to in your 30s?
Thank you!!! This time flew by unnoticed and merrily. I still have many plans for this year and I hope i will be successful with this. Also, I dream of going on a cruise very soon.
How has the camming profession changed from the time you started up to now?
The quality of cameras has changed, and there are many new and interesting features on the site. For example, being able to have tips control my toys.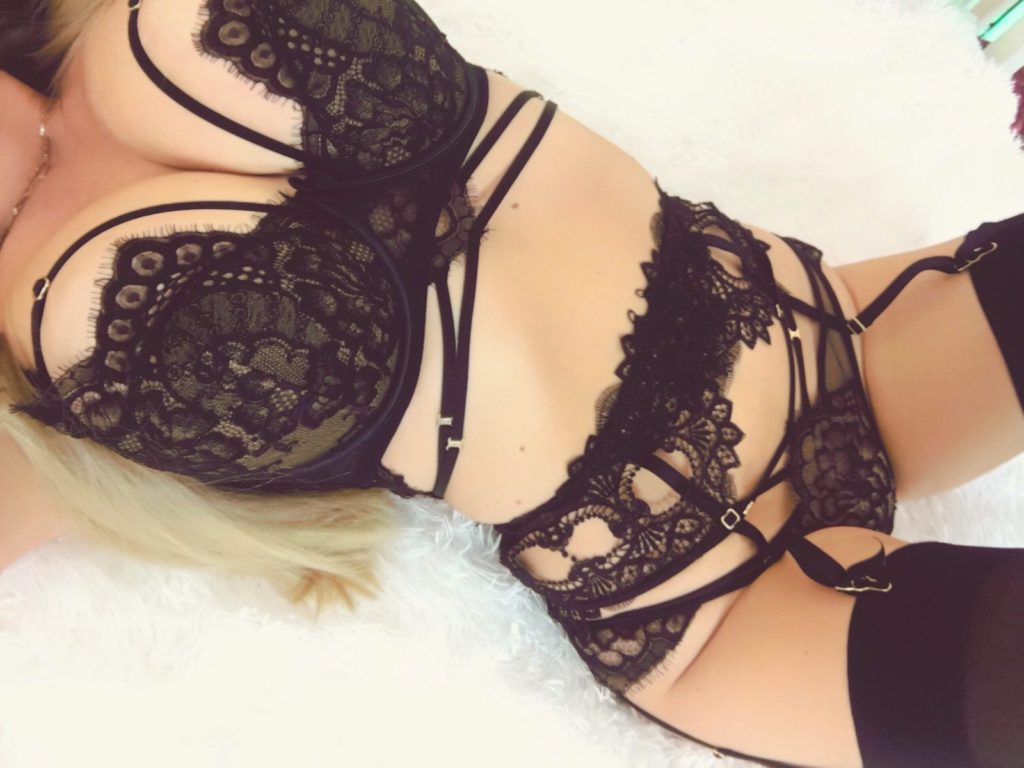 What do customers usually notice about you first?
My eyes and my smile are what they often say when they see me.
How would you compare yourself from the time you started as a cam model to where you are now?  
At the very beginning, when I was a new model, I was very shy, and I did not have a fan club, but the site visitors were very nice to me and over time i opened up and everyday. I felt more confident. Now my room is more than just being a room. I have a big fan club that I can call my community, that supports me and we all now meet new members and welcome them with open arms to be part of our strong community.
What do you love most about being a cam model? 
Over the years, I have talked with many people from different countries and I have learned a lot of interesting things. I am still learning to this day and i love it. Thanks to webcams, I can get an orgasm while I work, it's great!!! I can dress in my favorite outfits and and show off my sexy lingerie. I also get to bring people pleasure and talk with them to give advice if they need it. I love all of this.
Favorite summer activity? 
I want to spend more time walking in the park and I enjoy reading while I sunbathe. I really love summer and I try to spend every free minute I have doing activities in the beautiful weather.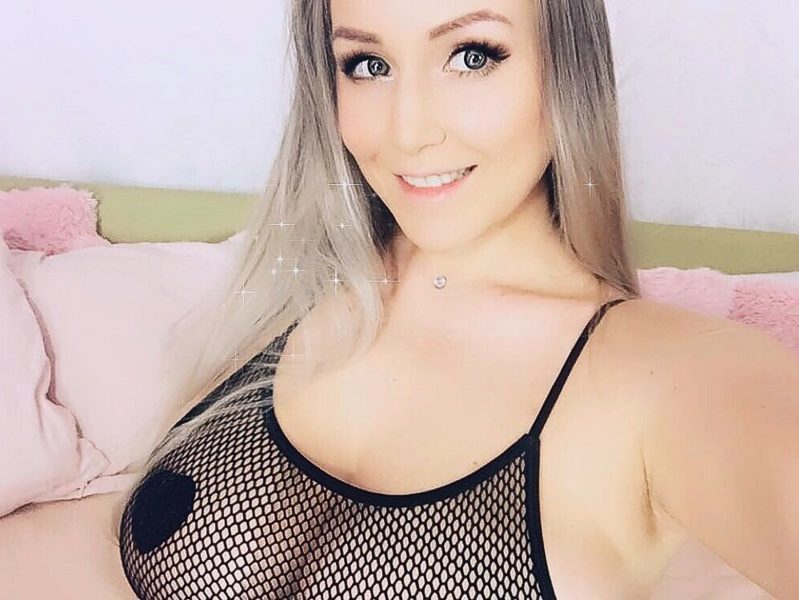 How do you like to cool off when the heat rises? 
Taking a cold shower and drinking iced coffee helps.
If I weren't camming, I would be a ________ 
A streamer and play games.
What are your goals for the rest of 2021?  
My goals for 2021 are to learn 3D Art Design through the computer program I downloaded and to go to photography school and learn how to take beautiful photos.
What is the best way to make you laugh? 
Showing me funny animal videos.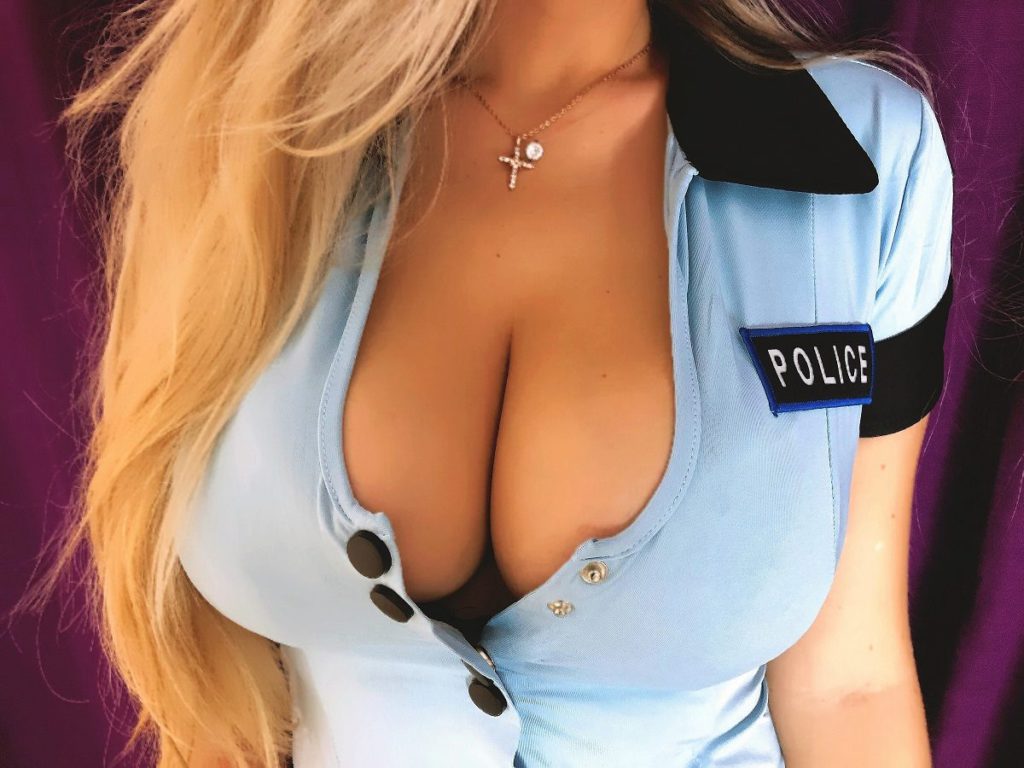 What is your ultimate sexual fantasy?
My ultimate sexual fantasy is to be laying on my side in the 69 position having oral sex with my girlfriend, and we would each have a guy come behind us to finish the job.
What is the highest number of orgasms you've had in one session? 
4 times!!! It was amazing!!!
Favorite toy? 
A toy that can stimulate inside my pussy while also vibrating my clit. This is what can make me squirt.
Favorite fetishes? 
Foot fetish, tease and denial.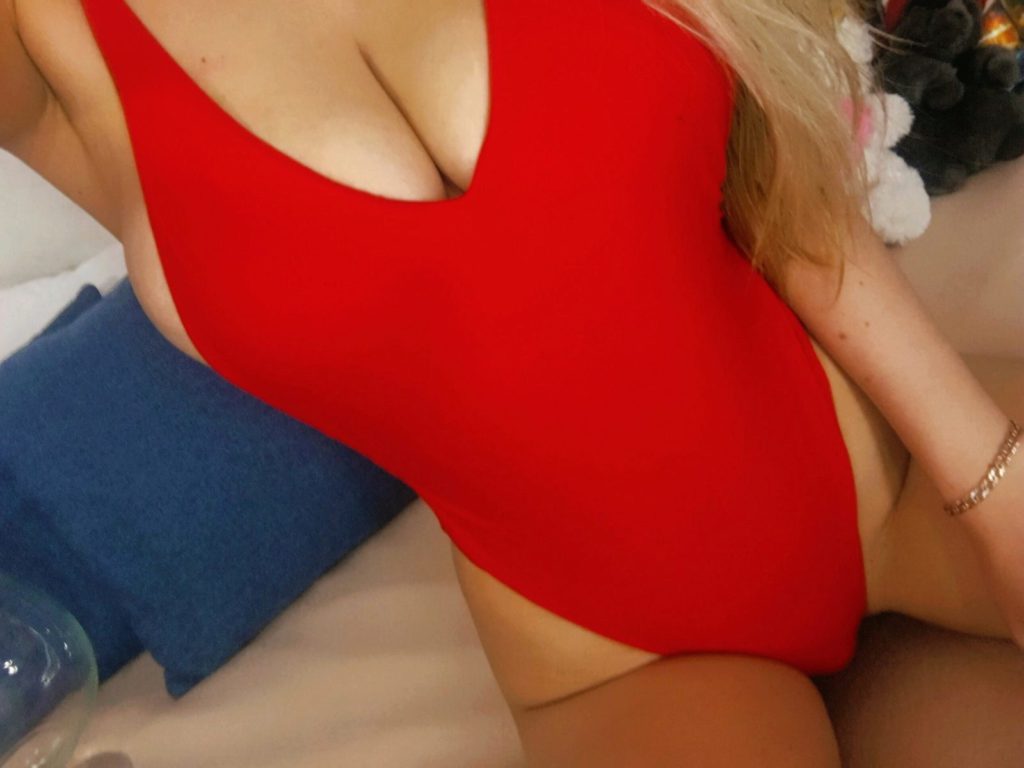 Favorite hobbies? 
I like to draw pictures.
What does a perfect date look like to you? 
The perfect date takes place inside a football stadium where we can have a candlelit dinner in the huge empty stadium just for the two of us.
What is a surprising fact about you? 
Sometimes I forget to put on my panties hehe.
What is your favorite length of show? 
I want to have the longest show of the day of anyone online. That's my favorite length.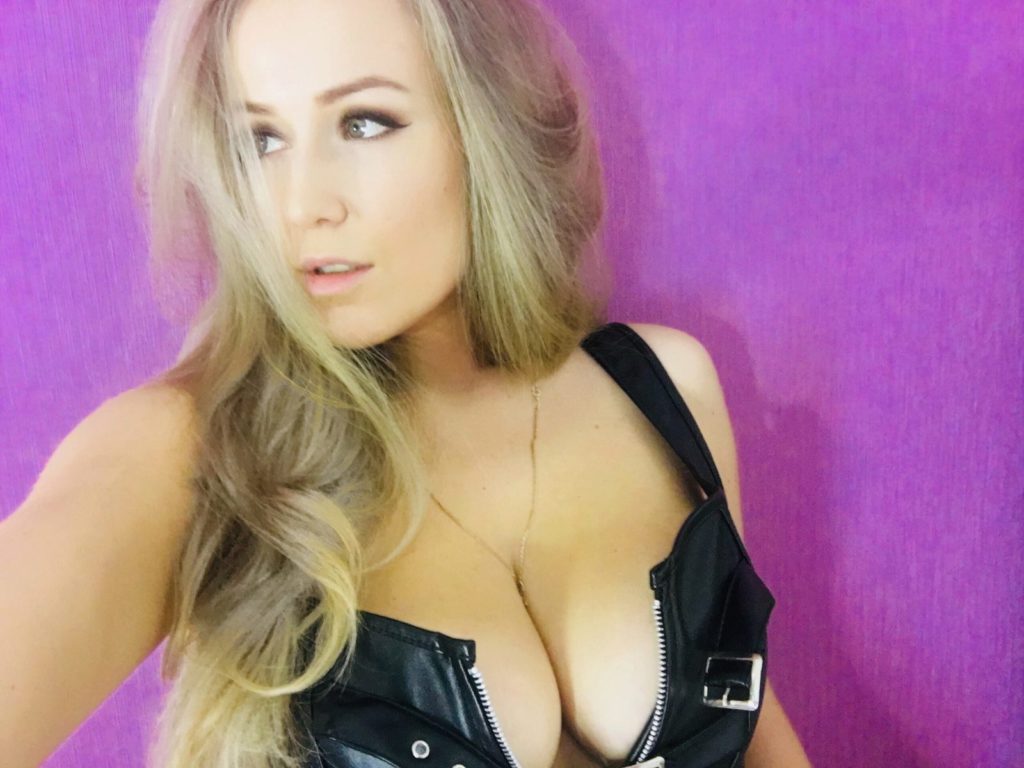 What is the weirdest thing a customer has asked you to do?
It seems there are many different things, but it was funny when I had to move away from the camera, but also then describe how I was playing with myself instead of showing myself on cam.
What is your sexiest feature? 
I like to think my sexiest feature is my mind and my fantasy. I've studied and learned a lot while also building my mind to create sexier and naughtier fantasies to try in the bedroom…and not in the bedroom.
Tips for a stronger orgasm?  
The stronger the vibration and the more relaxed you are, the better your orgasm will be. One time- and I will always remember this- I received a 25k credit tip and WOW, this felt good hehehe.
What fictional character or celebrity sparked your sexual awakening? 
Lara Croft and Sub-Zero.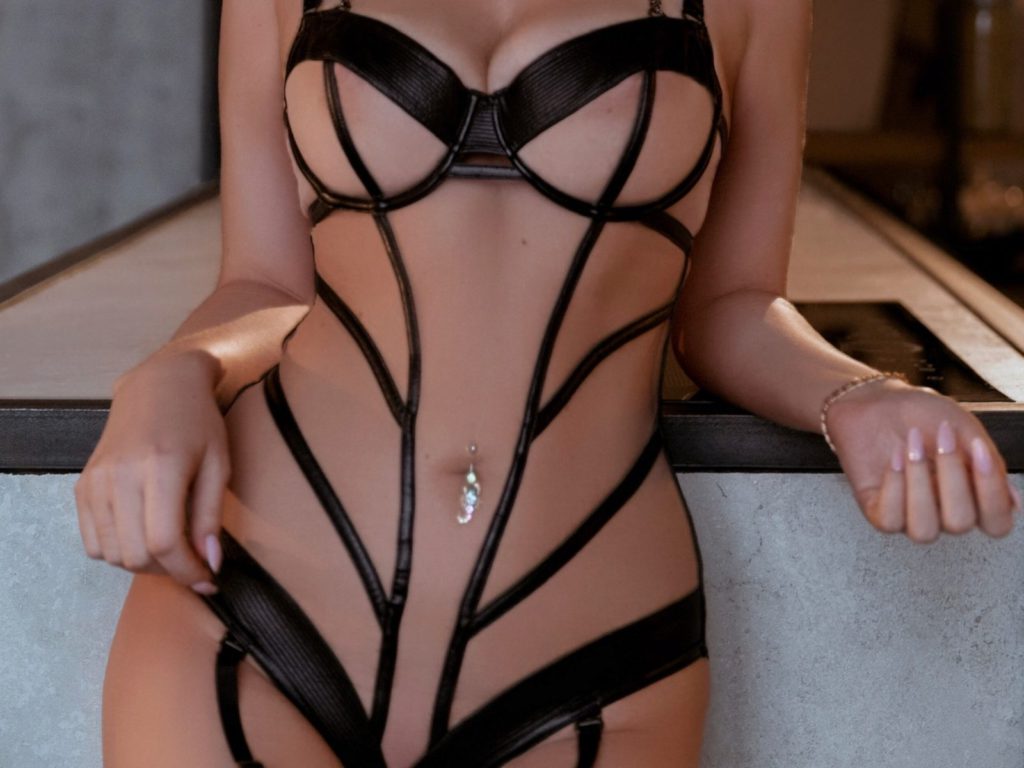 Was it intimidating the first time you were on webcam? 
Yes, I was embarrassed during my first private, but he was nice to me and we talked, joked and had fun. This really helped me. We continued our conversation online, almost everyday, when I was online.
What is something you would like to do on cam that you haven't tried yet?
I still want to try doing a show in the shower and/or bathtub, and also in the car. I think this can be very fun.
What do you wish someone would ask you in chat, but nobody does? 
I wish someone would ask me about my hobbies or ask me about more meaningful things than items that can be found in my bio on the site.
Best way for a customer to break the ice with you? 
Just talk to me and be respectful and nice to me. I love meeting new people and learning more about them and what they like. I want to learn about their fantasies, and teasing me a little bit will never be superfluous for our spark.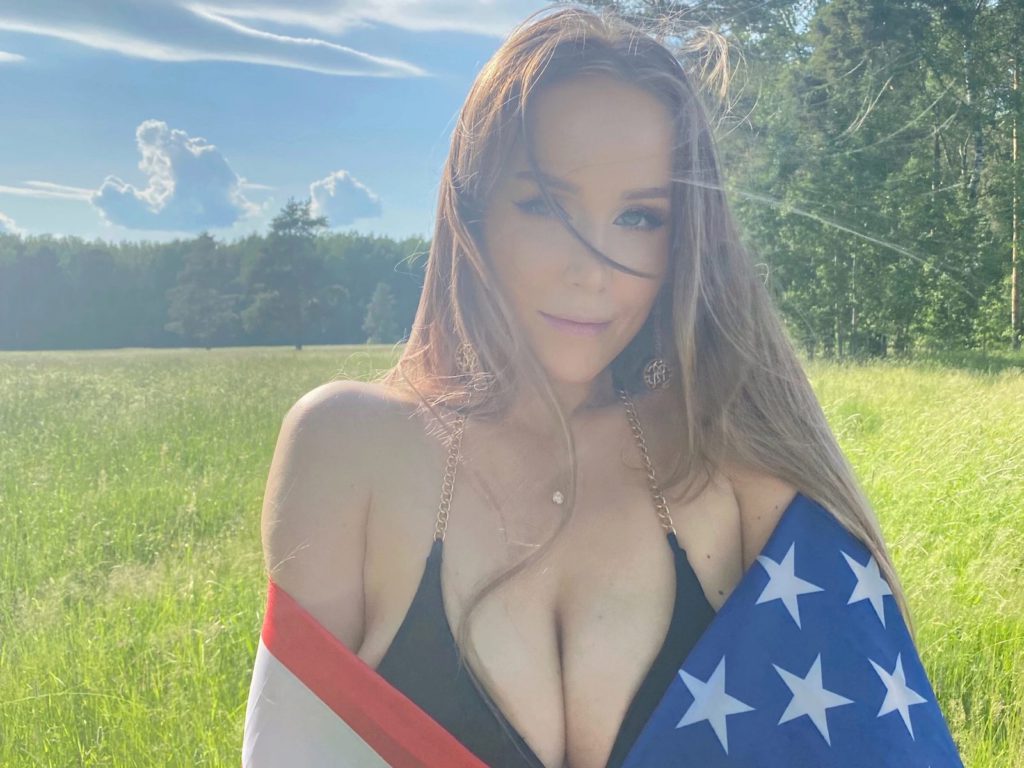 What country has the wildest customers? 
Hehe they seem to be in every country!!! That's why it is so fun here.
Outfit that gets the most responses when you wear it on cam? 
Sexy beautiful lingerie is my fetish. I can't walk past a store if I see something sexy that will look perfect on my figure. I must go and add this piece to my growing collection. I know all the members of my fan club appreciate my vast collection of beautiful lingerie.
What's the next thing you plan to add to your room? 
I'm going to add a tall mirror in the corner of my room, so I can use this for different shows hehe.
What have you discovered about yourself since becoming a cam superstar?
I have gotten so much valuable experience as a cam superstar and I remember many wonderful moments on this site; this is a part of my life. I am so very grateful to everyone who has supported me for this.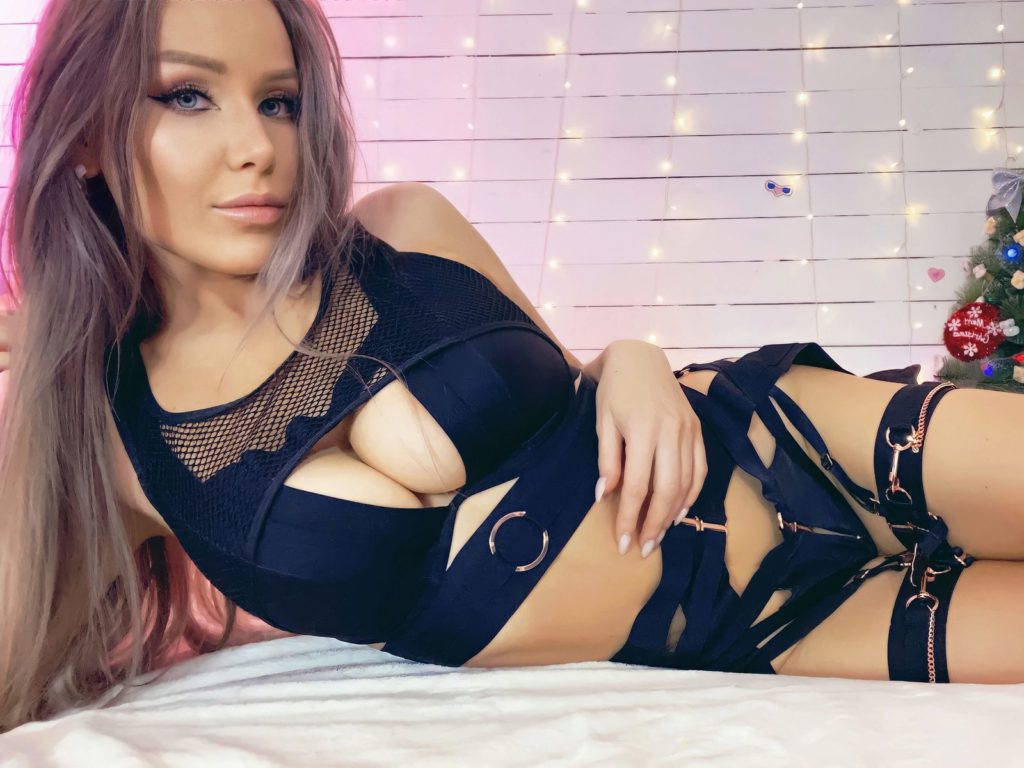 Can you recall the sexiest moment you've had while camming?
The sexiest??? Hehe, I think every moment is the sexiest because I do what I enjoy doing. I also love being able to watch in privates to have this feeling of a sexual connection.
What is the first thing that goes through your mind when you're about to start camming?  
How many times can I cum today??? And how many towels will I need to prepare so I don't get my bed wet hehehe.
What tips would you suggest for someone else who wants to be a cam superstar? 
You will succeed!!! There are bad days, but never despair because there will be many good and wonderful days, even when you don't expect it at all. For this to happen though, you always have to make an effort to be sociable and nice on the site. Make friends with the models and don't be afraid to talk to them, because everyone is very kind and open. Flirt4Free is a family and will support you.
Who are your other favorite cam stars?
There are so many models here that I give a standing ovation for their stamina on the site. They all have amazing aspects in their own way, especially in their shows. I would love to finally meet many of them at next year's Flirt Summit and I really hope I get the chance to go!!!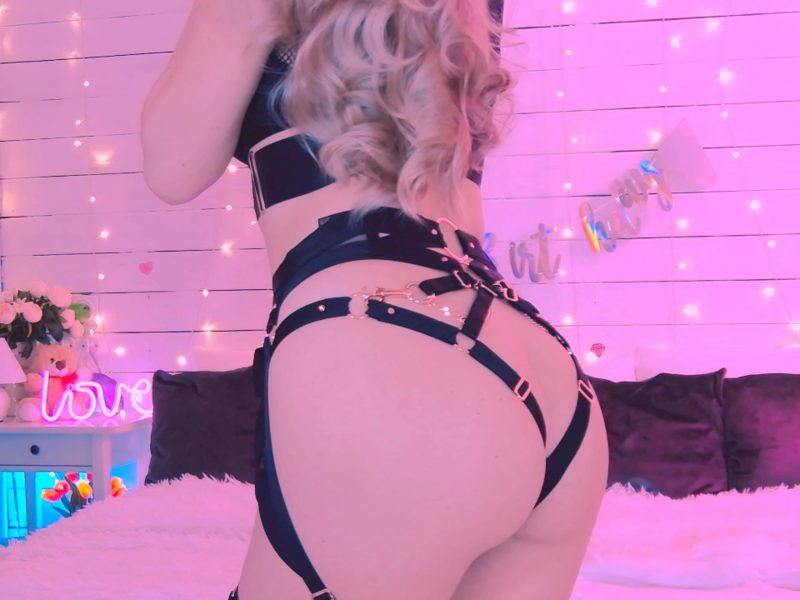 What were you like before camming? 
I was always sociable and I loved to party, but I still didn't know a lot about myself and what I liked before I started to cam. Camming has helped with this and it's been a pleasant experience.
Biggest turnoff a customer can do? 
A big turn-off is when a customer is just rude to me and the other members in my room. Or, when a customer comes to my room to speak badly about another model. I cannot talk to a person who says bad things about another person.
What kind of shows do you have coming up? 
Coming up, I really want to do a show in the shower with lots of oil, so I can get messy, without being afraid to make a mess.
Any shows planned for summer?
It seems there is a new function online via the phone? Hehe, I can do a show in an interesting place.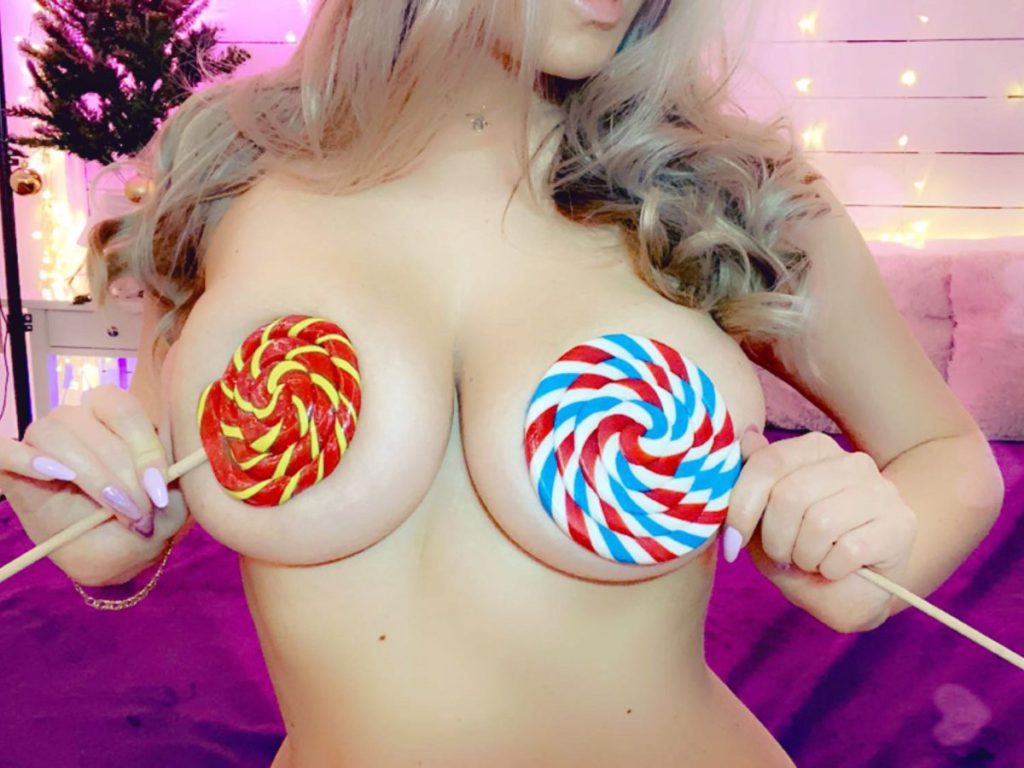 What are you going to be working out for beach season? 
I've been really focusing on growing my butt in the gym, and I think I've been seeing some promising results.
Are you feeling the "heat" this summer? 
This year is a very hot summer, but I have a lot of beautiful open outfits, so this is my time to shine.
What are you proudest of? 
For who I am and what I have done in my life, this is what I'm proudest of. There were many different difficult obstacles, but I made it through and here I am today.
Has anyone ever recognized you in public? 
Maybe? Hehe but maybe they were too embarrassed to approach me.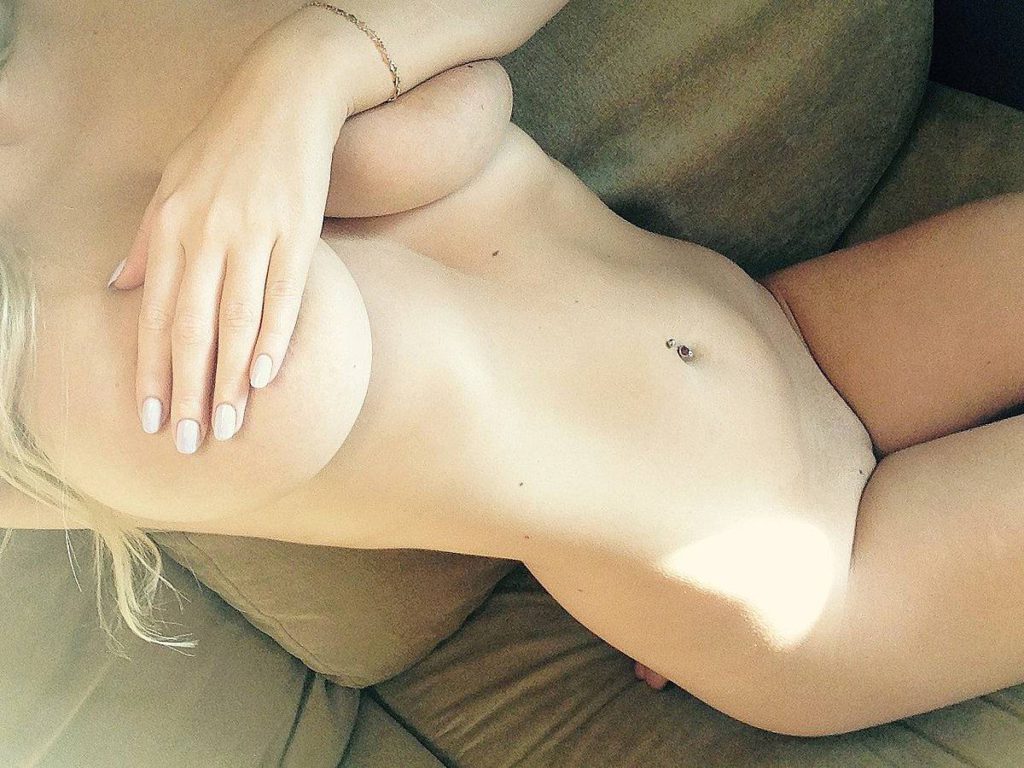 How many languages do you speak? Which ones?
I know three: Russian, Ukrainian, and I'm still learning English.
Where do you hope to be five years from now? 
Maybe I will be in another country.
A trait about you that you wish customers noticed more? 
I wish customers noticed my care and respect for everyone 
Physical feature you find the most attractive in another person? 
I love men with beautiful eyes and a smile, it attracts.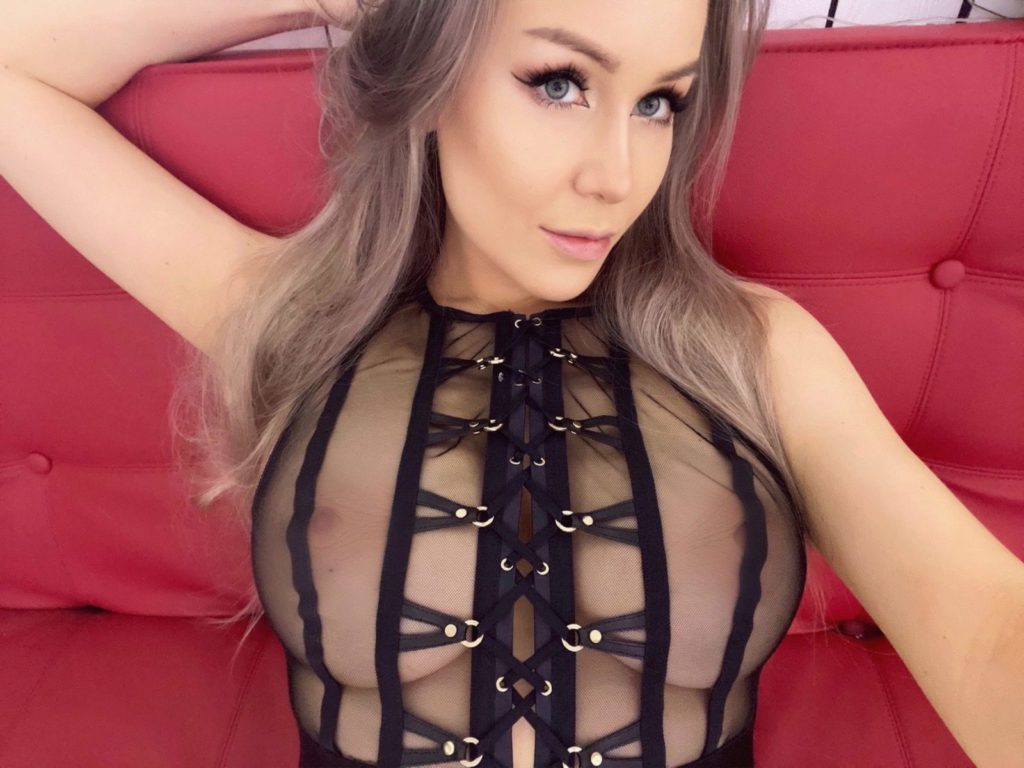 How do you stay positive when times get rough?
You need someone to listen to you and possibly give advice and support. I think you need to share with someone and tell them was worries you. And remember, there are always bad days, but there are also always brights streaks to follow the bad days.
Say one sentence a customer must say to seduce you.
"I want to warm you up before our private with tips, and then show me in private what brings you pleasure and a lot of orgasms."
What are your tips for anyone who wants to be as beautiful as you are? 
Love yourself and treat yourself. We should not compare ourselves with someone else. The most important beauty is our health, and a healthy body is a sexy body, it means you look good.
What is the best way to make a dream come true? 
If you want something and you have a dream, then I am sure you will work on it and you will achieve your dream.
Craziest place you have had sex? 
It was on a tall hill and it was very cold haha.
Have you always been a sexual person?
Yes I have been, but it was hidden inside me before the webcam came into my life.
What customer trait turns you on the most? 
Hehe when he makes me laugh and controls my toy, it's fun! I love it!
Have you ever gone nude on the beach? 
I have only been topless on the beach, not fully nude.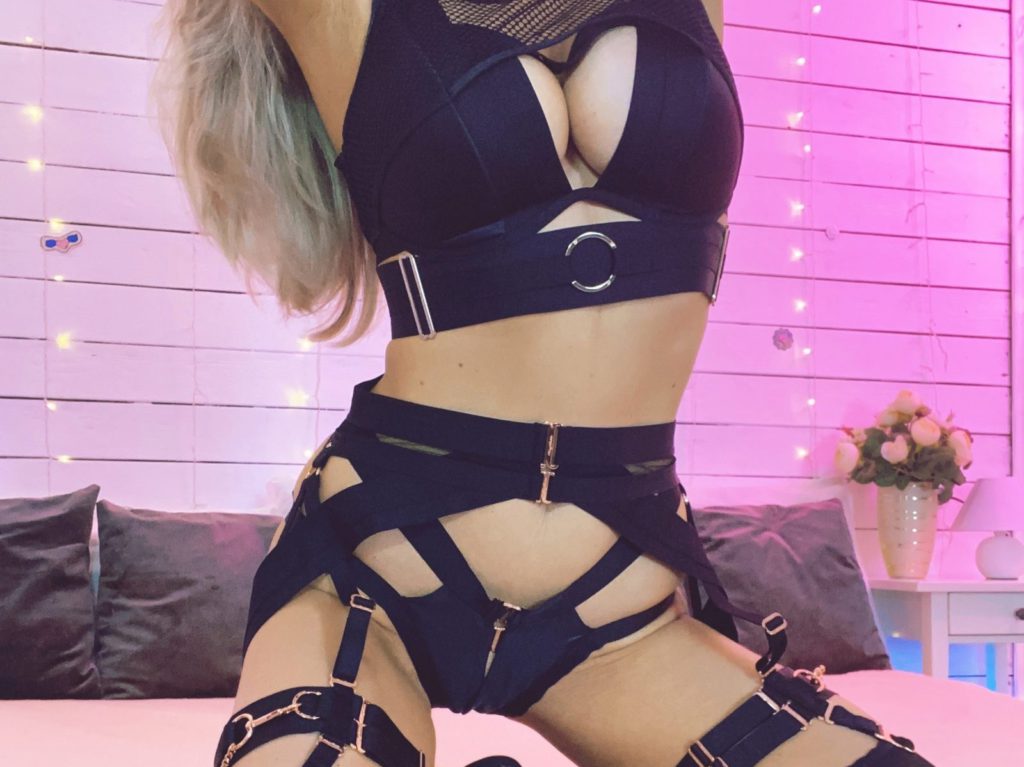 How often do you cum when you're not on camera? 
I do not know if this is often, but three times a day?
How did you lose your virginity? 
This was with my first boyfriend. He gave me a romantic evening at his house and he gave me an oil massage to relax me for my first time.
Ever masturbated in a public place? 
Not yet, but now I am thinking about it hehe
Best blowjob tips? 
The most important thing is desire, you need to want it. A blowjob can be done in different positions; sitting, lying, and almost anywhere hehe. but if I'm going to write about it, give me three large sheets or I'd rather just show it hehe.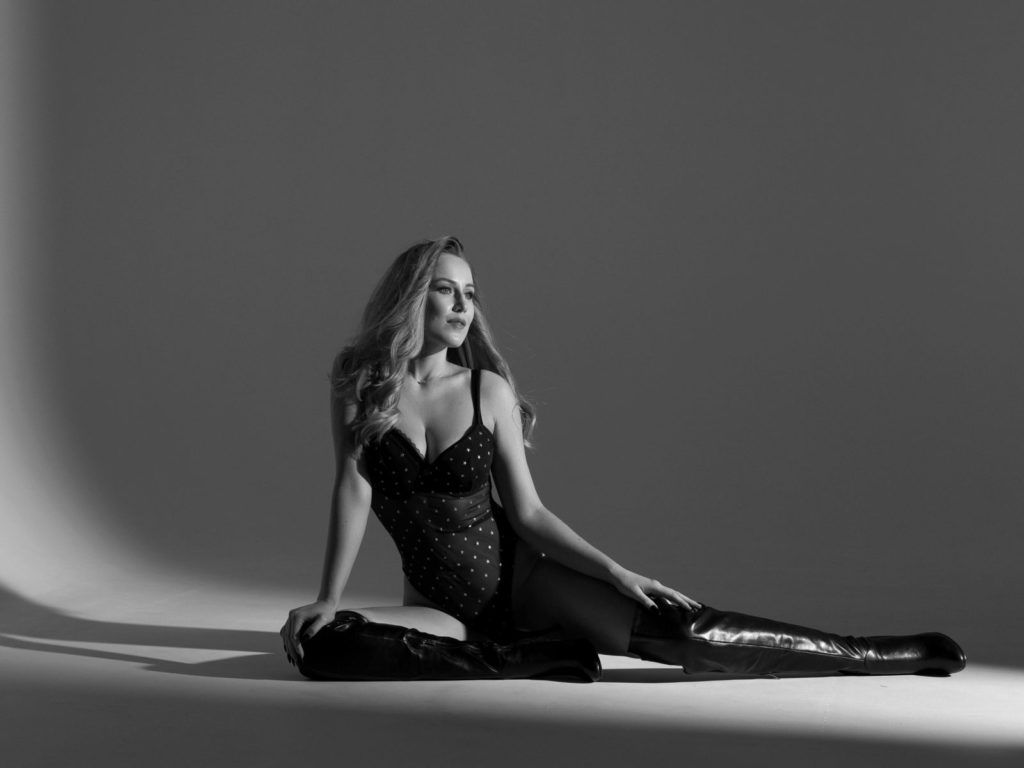 What does sexy mean to you? 
Sexy is your feeling and love for your own body. Loving your body will show in the gestures you make.
Have you ever tasted your own cum?
Yes, I lick and suck and taste my cum off of my toys and fingers after every orgasm.
Tips for how to enjoy a toy better? 
You need to try different toys to understand what you like and which is your favorite. There is a toy for everyone because there is a lot to choose from. I have many toys in my locker and each toy brings a different orgasm.
Best way to give you an orgasm? 
To fantasize what you would like now or dream of someone and do what you love and what brings you pleasure.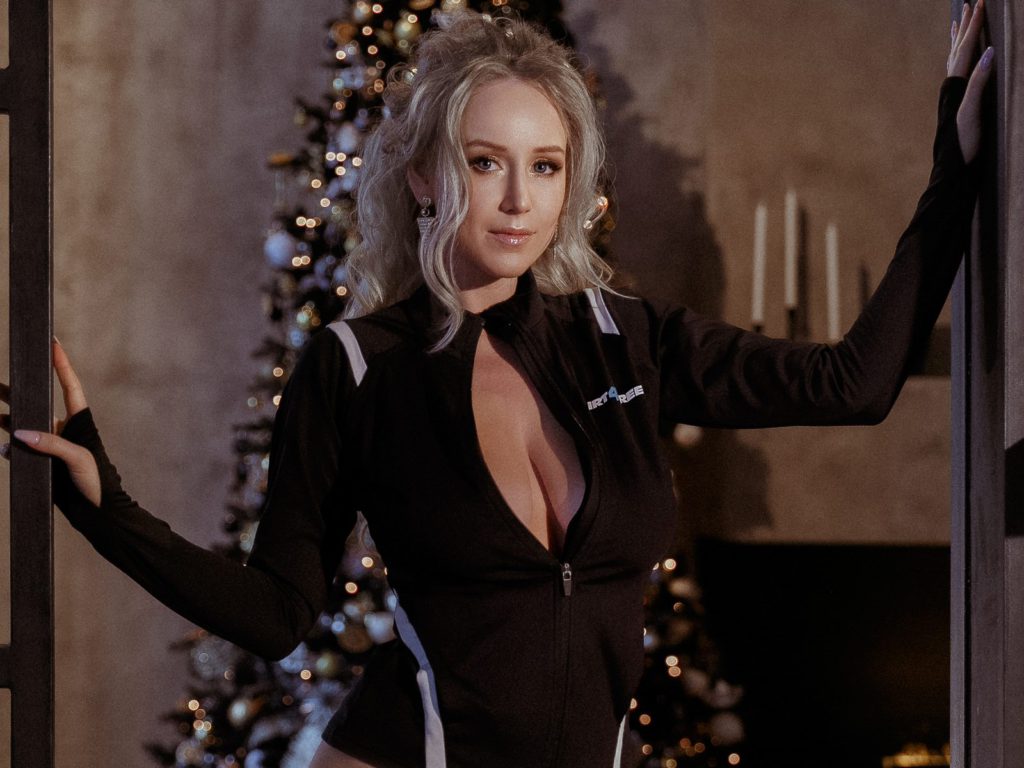 Dick size preference? 
The toys I use show the size I prefer hehe
Give oral or receive oral? 
Both, and there is a good pose for that. I love to give, and it shows in my eyes as they get bigger from my excitement. Giving makes me so horny.
How did you become so good at the art of seduction? 
Feeling sexy and being relaxed has helped with this art, but it's more to show that you love, it's more than just seduction.
Spanking or hair pulling? 
Pull my hair and spank my ass hehe.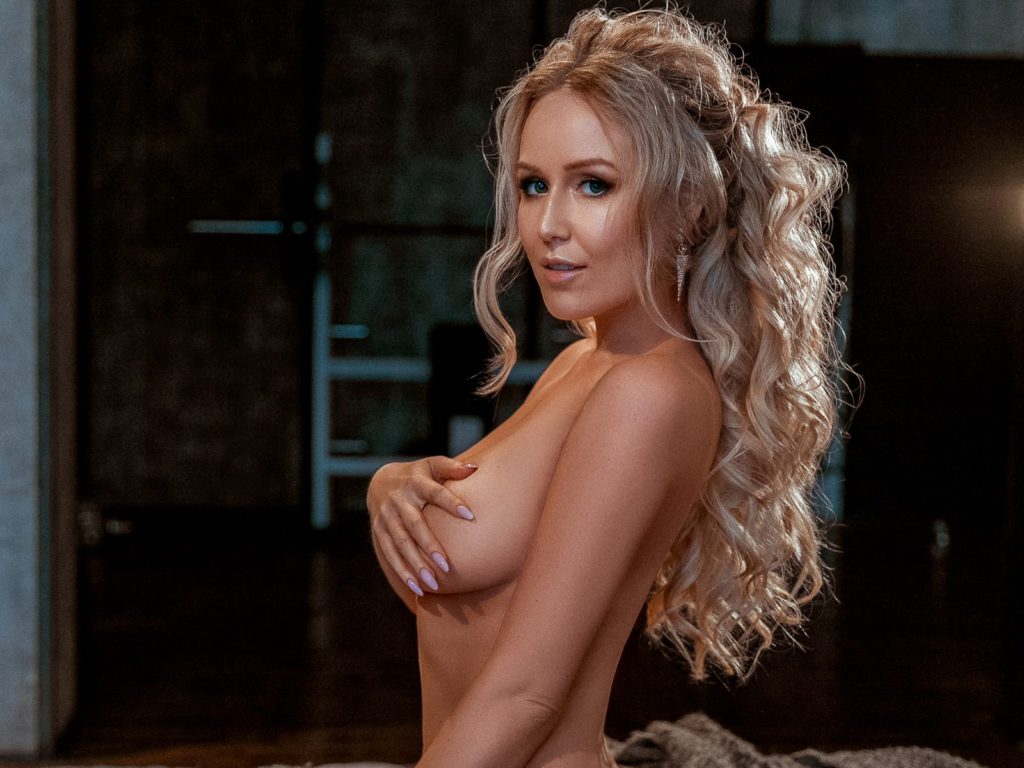 What's a hilarious hook-up story you've had?
Once I had sex with a boyfriend and when I was at the peak of orgasm he said "Attention!"  and I started laughing hehe
Where do you want to go most on your next vacation? 
I want to go to either Bali or Hawaii.
Do you follow a specific diet? 
Yes I do not eat meat, and I prefer cereals and vegetables.
How many days per week do you work out? 
4 times a week.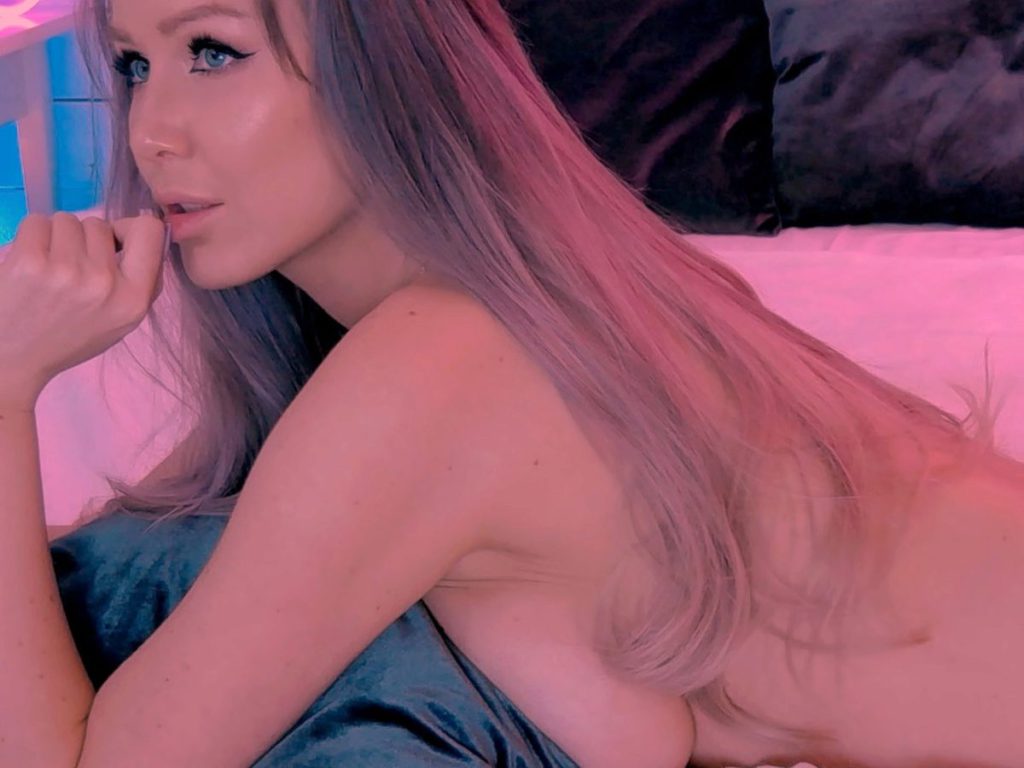 What are your best workout tips? 
Get enough sleep and eat healthy food an hour before training. Don't try to break any records if you're a beginner, take it slow and you will see progress.
Favorite spot for your guy to cum? 
I don't have a boyfriend right now, but I love it when cum is dripping on my tits, or filling my mouth, or covering my whole body hehe.
Favorite sex position? 
My favorite position is when I'm on a table and he is pulling my legs into his arms.
 
Favorite spot to be kissed?
I love to be kissed on my neck because it is sensitive, but also my nipples and my feet and just a little further up, kiss me everywhere.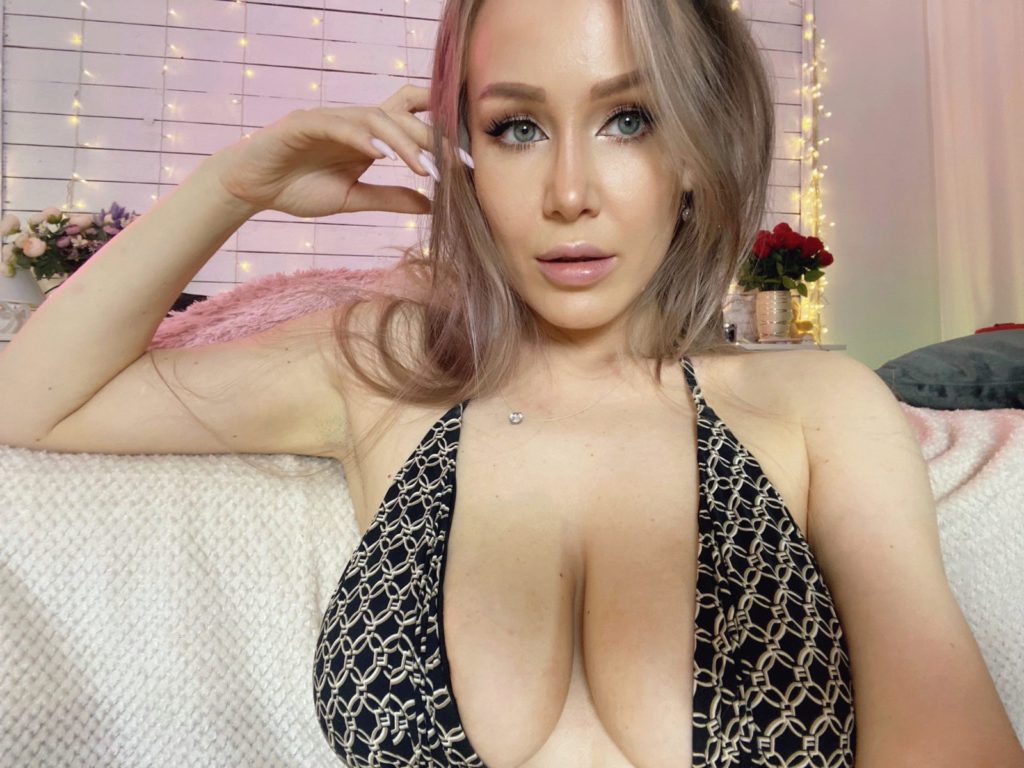 Favorite role play scenarios to act out? 
Bad cop, boss/secretary, teacher/student
 
Favorite kind of underwear? 
I like fetish underwear if that makes sense. It's really sexy and beautiful lingerie that may be a little unusual, but you can see many examples from my photos.
Favorite kind of porn to watch?
I love to watch two girls and a guy, but also role-playing scenarios.
Favorite ice cream flavor?
Salted caramel with chocolate is so yummy.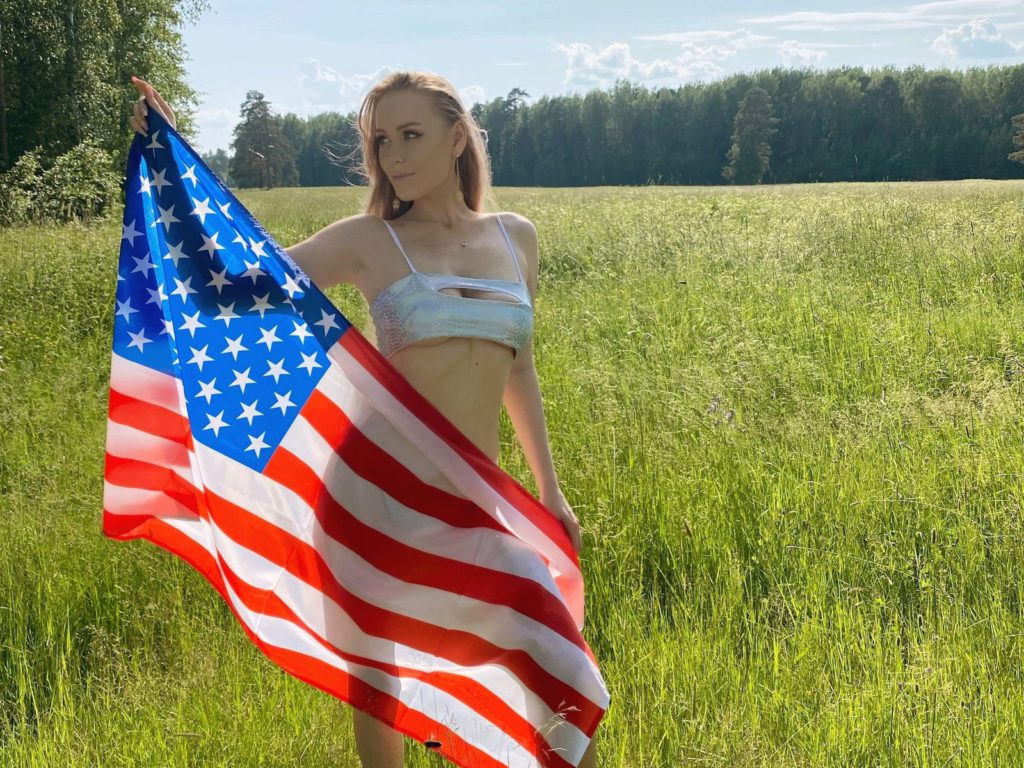 Favorite movie? 
I love horror movies, but I also enjoy comedies and old classics.
Favorite holiday? 
Christmas is a wonderful holiday, as you get to spend this with family.
Favorite Disney character? 
Ariel is my favorite, from The Little Mermaid, but Simba is a close second.
Favorite superhero? 
Wonder Woman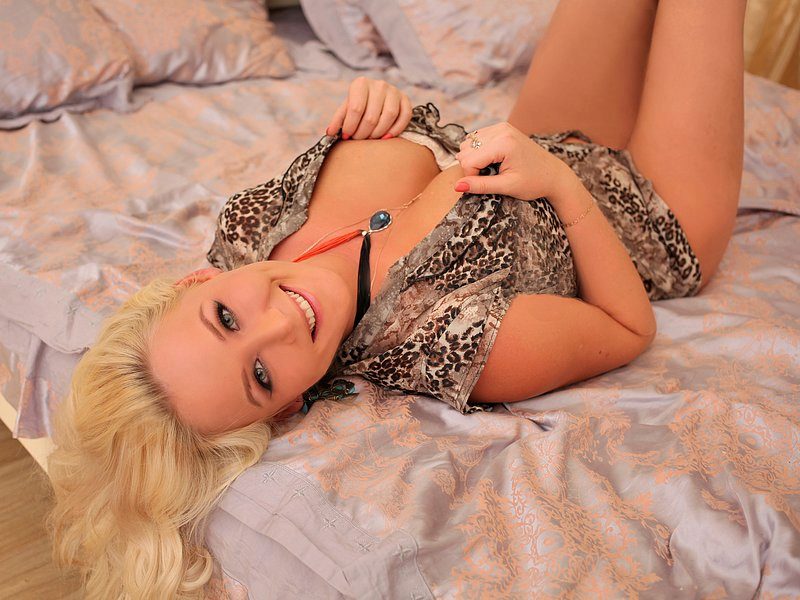 Favorite quote? 
"It has always been and will always be important not only what is needed for the good of one person, but for everyone as a whole."
Favorite body part to work out? 
My buns are my favorite to exercise and build.
What is your dream car? 
Toyota Tundra and BMW i8.
Would you rather stay home and watch Netflix or go out to a club? 
I'd rather watch a horror movie on Netflix.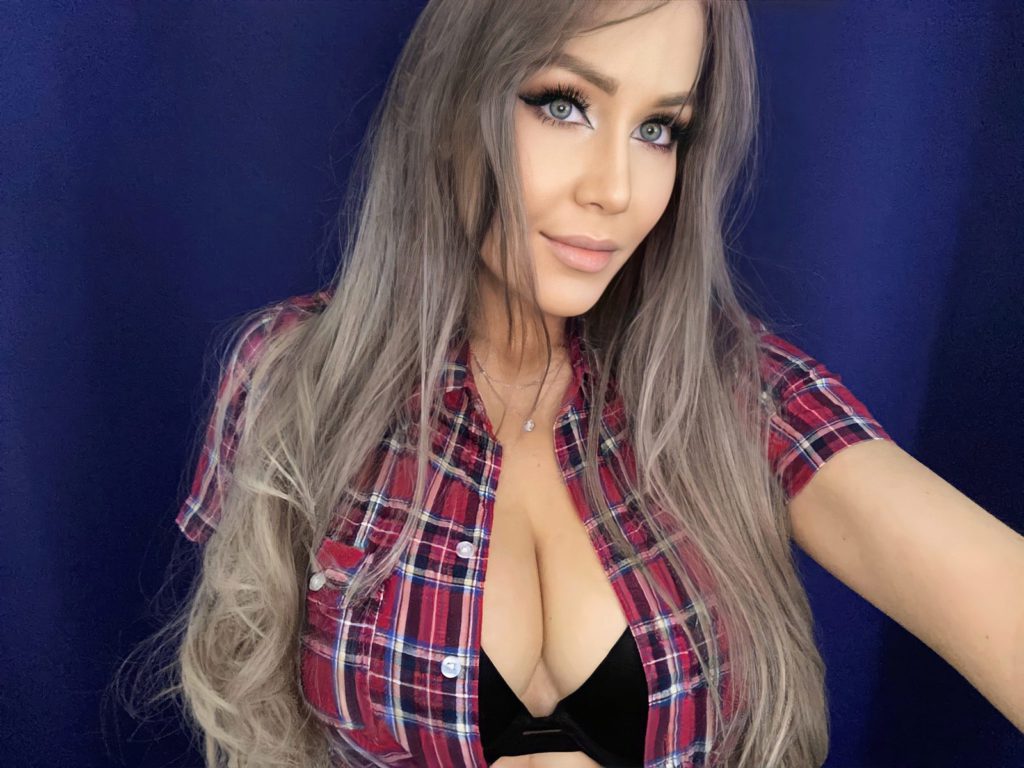 Best way to show affection? 
Show affection by showing your true care for a person.
What contests do you have coming up?
Of course, there is always Flirt of the Year to look forward to, but soon there will be a contest for Labor Day and other smaller daily contests to compete in.
What is your spirit animal? 
Elephant.
What's an unusual skill you have? 
My cat talks to me all the time, I think it means something? hahah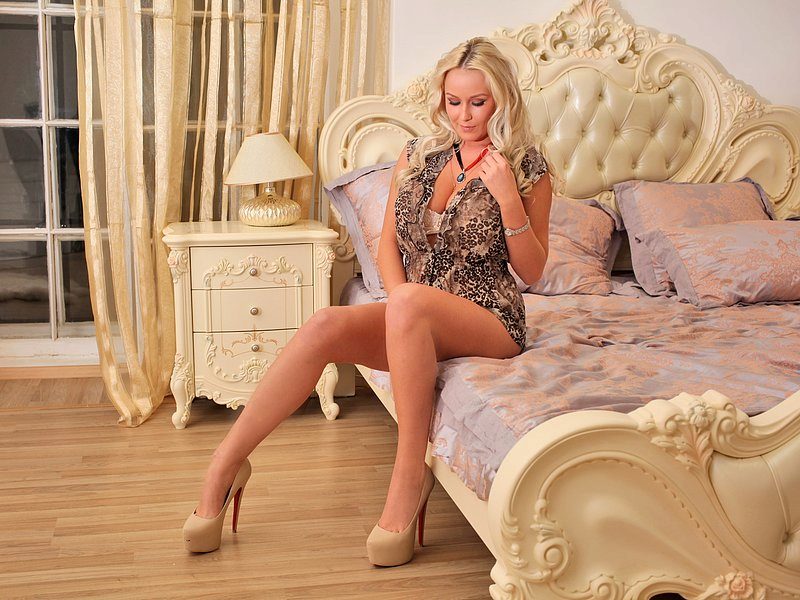 What do you geek out on? 
Hmm probably gym workout and nutrition 
If you could have one superpower, what would it be? 
I would like to program new skills and new information into my brain like from a hard drive or USB, it's instant knowledge.
Is there anything else you would like fans to know? 
I love my fans and I am grateful to them for the happy moments on the site!