"Good girl gone bad…" Gigi Belle is a queen on live strip shows.
There comes a time in every man's life when he needs a strip show from an exotic girl next door. Gigi Belle has been camming since March 2020 and she gives some of the best strip shows on live sex chat. With her curly hair, adorable face, perky titties, and beautiful energy, Gigi is a fan-favorite stripper. She's done lots of fun sexual activities in her private performances from breast play to making fans her bitch…which happens to be one of her favorite activities…
In an exclusive interview, Gigi talked about how much she loves showing her "mean" side in live strip shows as well as what her fans love about her and what she loves about camming on MyStripClub.com. She also talked about how the pandemic has changed the world of camming especially since she got her start when the isolation was at one of its craziest times.
Be sure to get your private show and see just how freaky she gets in live sex…
Why did you decide to be a webcam model?
To be honest, I didn't really understand the full extent of what I was signing up for when I made my account. My cat went missing; I wanted a job where I could make money fast and at home so when I got an email recruiting me for "Cam Modeling" I figured I would give it a shot. My plan was to quit after I found my cat and go back to a "normal job". After ONE DAY online, I fell in love. I knew I would make camming a career for myself- I have always been very flirty and (tbh) a bit promiscuous so why not monetize what I love to do. After I won Freshest Face of the week, I knew Gigi Belle was going to be successful.
What is something you would like to do on cam that you haven't tried yet?
Oh gosh! I have done so much on cam, more than I even knew existed. But honestly, I would love for someone to take me private and do a full Disney princess roleplay. Like, costume and everything. Is that creepy? Oh! Also, I want to do a tips battle against another American model. I think it would be exhilarating.
What do customers usually notice about you first?
How natural I am. Personality, tits, and pubic hair (LOL)
What is the first thing that goes through your mind when you're about to start camming?
Depends on my mood. Do I look pretty enough? Who will be online today? I hope they like my outfit. Is my hair too frizzy? Does my ass look small? I hope my tits look perky. Can they tell I need to shave my legs through the camera? I think about my clients… who I hope to see that day. Always a few nerves but mostly excitement.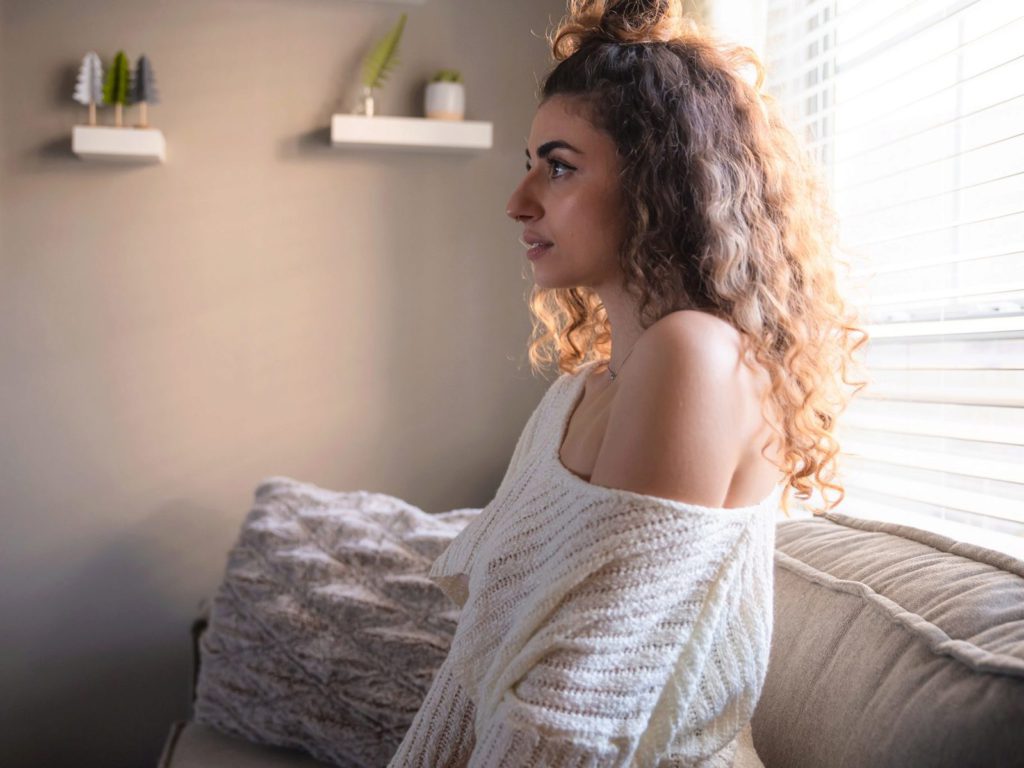 How would you compare yourself from the time you started as a cam model to where you are now?
I was really a prude my first few weeks. Ask all my OG clients… I wouldn't take my pants off and I was a little (very) nervous. Now I am VERY open. You should come to see for yourself during one of my parties- I throw quite the party…
What do you love most about being a cam model?
I enjoy meeting and talking with new people, but more specifically talking to and flirting with men is so pleasing to me. I also adore staying home all the time with my 3 cats and dog. I get to make my own schedule so travel is never an issue.
Favorite fall activity?
Going to the County or State Fair has always been a favorite fall pastime. I also love carving pumpkins!!
What are you going to dress as for Halloween?
Not 100% sure yet but I have some choices. Kind of basic tbh but they will be eerily sexy! I don't want to give away all my secrets for Halloween just yet… but let's just say one of the choices is my fave animal *wink wink*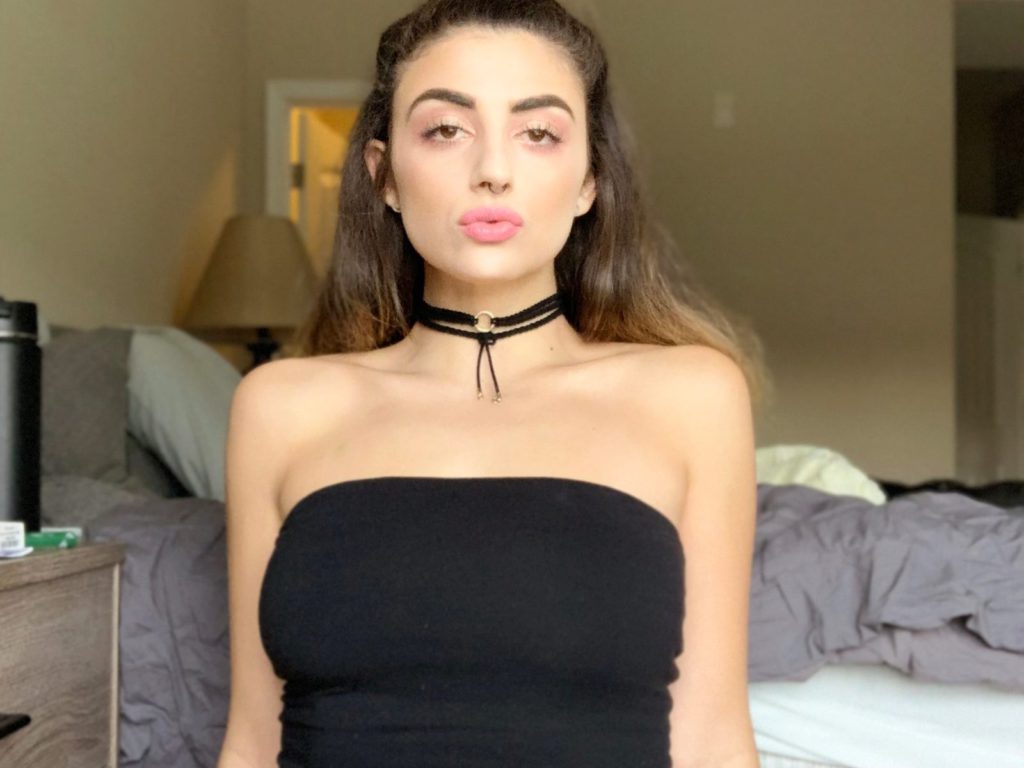 If I weren't camming, I would be a ________
Umm…I don't know. I have a Psychology degree so maybe something in that field. I love Biology, too. When I was in college, I dreamed of being either a Microbiologist or a Neuroscientist. Before camming, I was a Behavioral Therapist.
Where do you hope to be five years from now?
I hope to still be camming full time and making a name as Gigi Belle.
What was it like starting as a cam girl when the pandemic was happening?
I honestly felt lucky to have been camming through the pandemic. I got to stay connected with people all around the world. Not only that, I am making the most money I have ever made in my life. Fortunately for me, the pandemic almost benefited the start of my camming career. I know that sounds insane but it's what happened…
How do you think the pandemic has affected camming?
Definitely increased the number of models and users…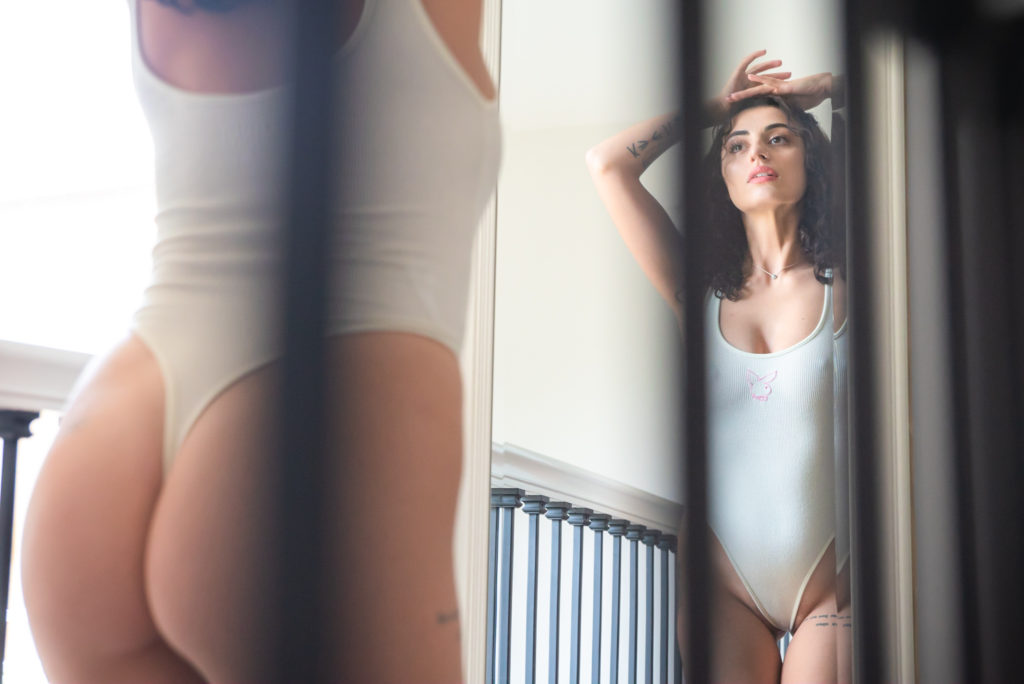 How do you keep busy in a pandemic besides camming?
I actually love to read books. My favorite authors are Emily Giffin and Taylor Jenkins Reid. Also, arts and crafts are always relaxing. But most importantly, I do a lot of volunteer work with cats at my local animal rescue. It is very fulfilling and a true passion of mine.
Are you going to keep camming when we get back to normal after the pandemic?
Absolutely! I didn't start camming BECAUSE of the pandemic; it was really ironic timing that my cat went missing in late March of 2020. I plan to cam for as long as there is a fan base and need for Gigi Belle- which I hope is a long time!
What is your ultimate sexual fantasy?
This is one of the most asked questions on cam! It is also one of my least favorites because I have a kind of boring answer- I don't have one. I know…such a disappointment. I am sorry!!
How did you become so good at the art of seduction?
It is one of my natural talents. I am super for real. I remember in the 1st grade my parents had a meeting with my teacher for being too flirty. LOL! (Side note, I went to a Catholic school, uniform and all!) So yeah, ever since I can remember, seducing men has been a natural-born talent. I mean, even my friends growing up would ask me about flirting techniques!! You could say I have DEFF used this talent of mine to my advantage over the years. 😉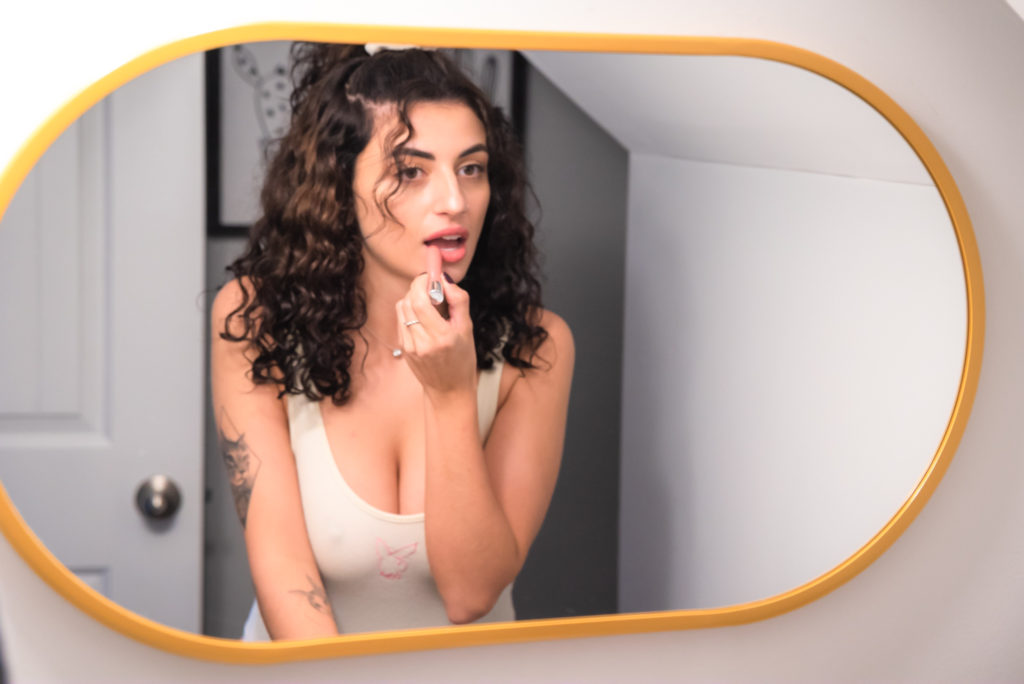 Favorite toy?
My Hitachi (like, duh!! :-p) and also my Lovense Nora.
Favorite fetishes?
Um, yeah. I like being mean to men. It's super powerful, especially when they are PAYING me to be mean to them. I like making men cheat on their wives or whatever they have (ugh, I am mean… I know!) The others, well you can find out when you come to my room!
Favorite sex position?
Let me saddle ya up and ride ya, baby! Yeehaw! I like being on top.
Favorite role-play scenarios to act out?
I LOVE Professor/ Schoolgirl! So cute and relatable to me. The ones I *know* I'm good at are Daddy/ Daughter and Doctor/ Patient. Roleplay is so fun for me! I love the diversity of becoming a different character.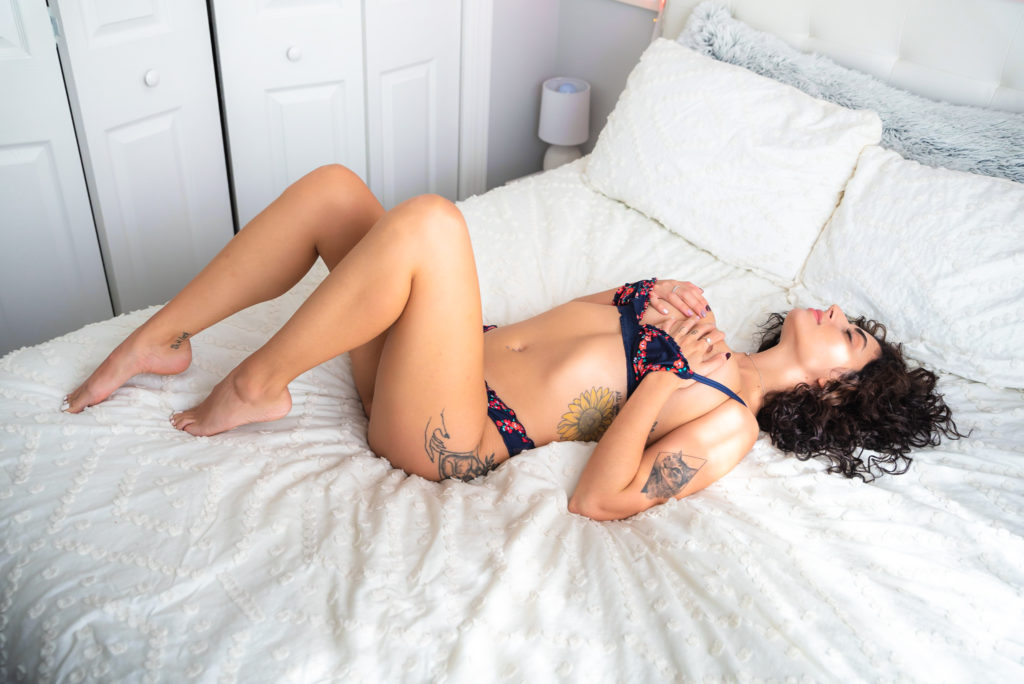 What does a perfect date look like to you?
How cute would it be to go to an amusement park as a date?! Love that. Like, you would steal my heart taking me to Hershey Park!
What's an unusual skill you have?
I am not so sure I have one… I used to be able to unwrap a Starburst with my tongue but I haven't tried that in a while.
What country has the wildest customers?
I swear it's these men in the USA… Lol. They are so outta pocket sometimes!
Who are your other favorite cam stars?
OHMYGOD! The question I have been waiting for…Maye Daye and Olive Ray! They are like my cam idols. And let's never ever forget the legend herself, Sophia Moore. Top 3 for sure! These women deserve to rule the site.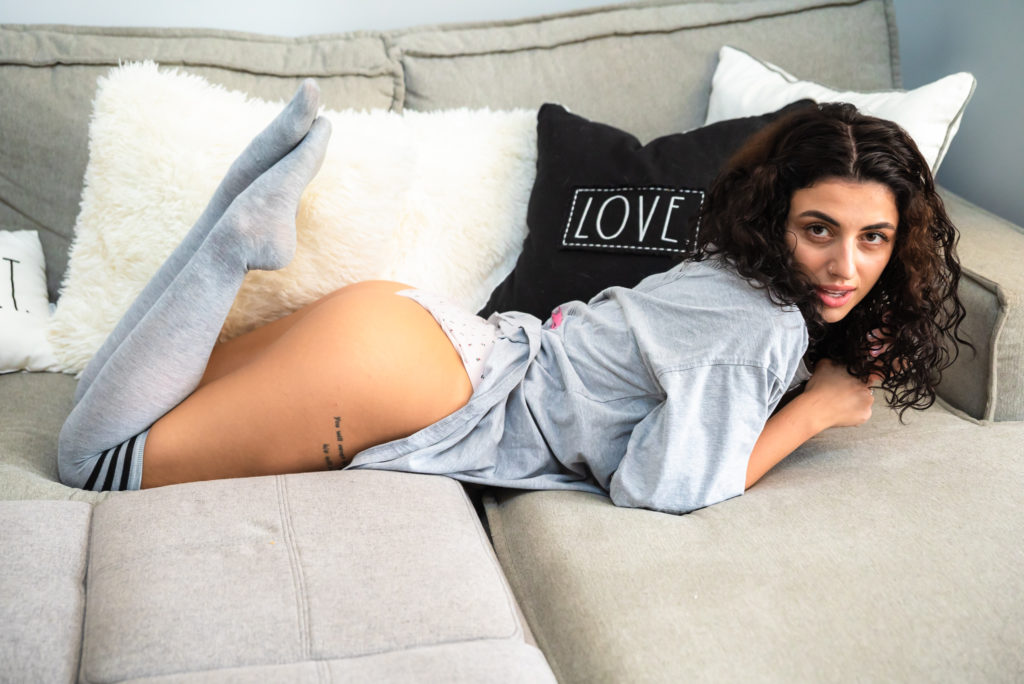 When was the first time you felt successful?
When I won Freshest Face of the week! That will forever be one of my favorite moments on cam!
Was it intimidating the first time you were on webcam?
Of course, it was! I had NO idea what I was doing. I still get intimidated sometimes. As freeing as camming usually is, it can also be just as intimidating to make yourself vulnerable like that.
Best way for a customer to break the ice with you?
Just say Hello! I love chatting about anything.
Favorite Halloween movie?
I would have to say Hocus Pocus. Although, I am not a huge fan of Halloween. I don't enjoy being spooked!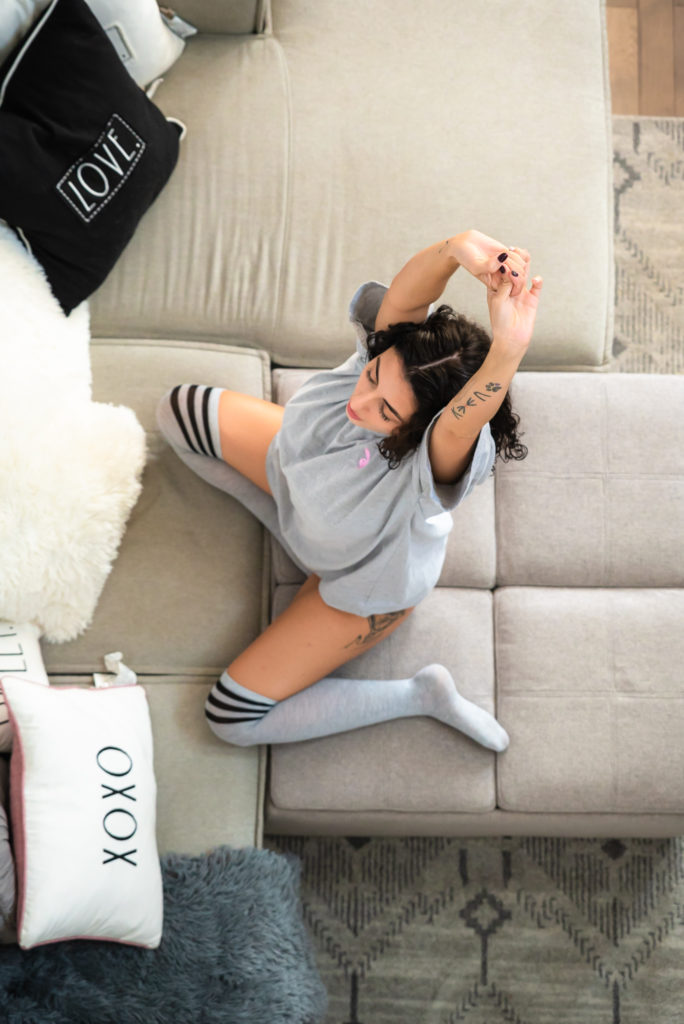 Halloween character you would bang?
Does Skeet Ulrich from "Scream" count?
What are you proudest of?
All of the volunteer work I do for cats. I am also very proud of myself for making it this far into the camming industry.
Has anyone ever recognized you in public?
Once when I was visiting my hometown someone apparently saw me out and later told me while I was LIVE on cam. It could be possible but I am not sure how true it was. I like to keep a low profile. In my opinion, it keeps the fantasy alive and Gigi Belle more mysterious and desirable.
What is something you wish you were better at?
Stamina! I wish I could last longer hours on cam and make myself available more hours out of the day. Does that count?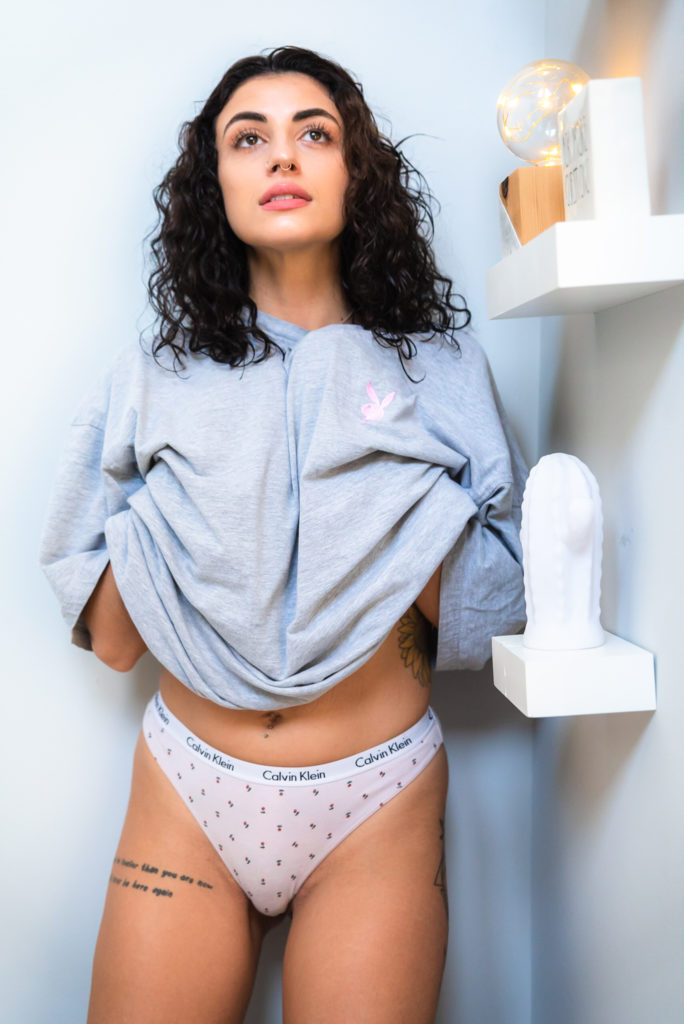 What are your tips for anyone who wants to be as beautiful as you are?
This might sound lame but beauty really does lie in confidence and acceptance. Also, stay as natural as you can.
Craziest place you have had sex?
I literally lost my virginity in the men's locker room of my high school at the ripe age of 16. During school hours…
Have you always been a sexual person?
Always. Always. Always. Since I can remember, I have always been interested in boys and anything sexual. Circling back to the 1st grade, that was the first time I remember having a sexual fantasy. I wanted to bring the cutest boy in class into the bathroom so we could make out. That's right- not kiss but full-fledged makeout. What 1st grader thinks about that during circle time?!
What is the highest number of orgasms you've had in one session?
Um, I think I did 11 one time in party chat.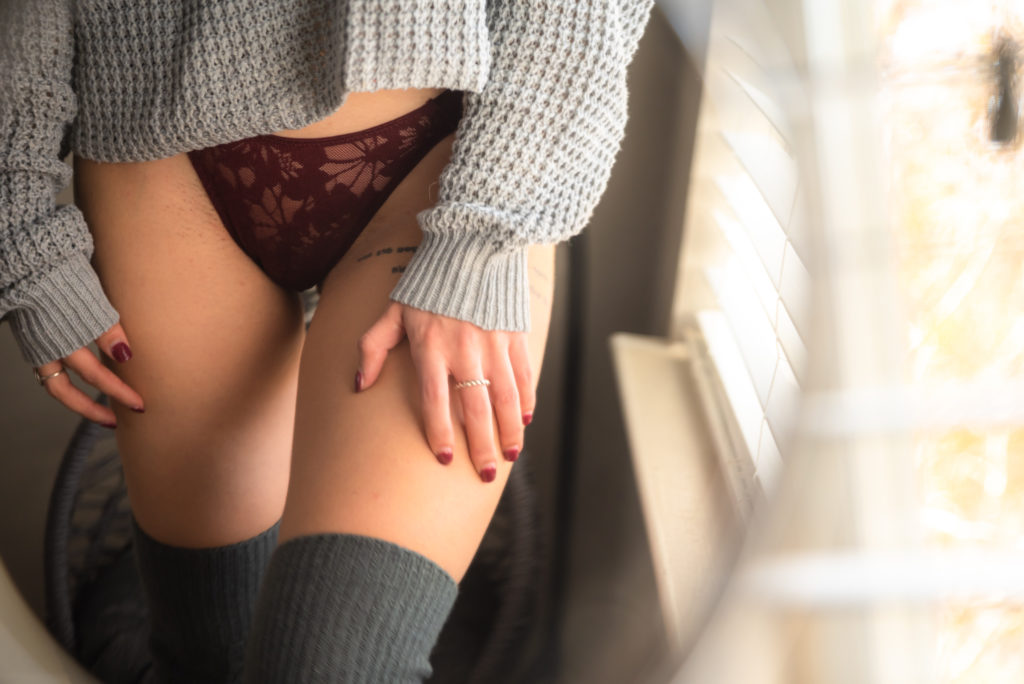 Have you ever tasted your own cum?
I do it on cam all the time but rarely in "real life" situations.
Tips for a stronger orgasm?
Just let your pelvic area relax and breathe in congruence with the contractions of your muscles. Also, push hard on the mons pubis area right before orgasm.
What fictional character or celebrity sparked your sexual awakening?
Ryan Gosling is my sex god. I also LOVE Owen Grey- porn star.
How many countries have you visited?
A lot! More than I could remember. I had a very lucky childhood, both my parents enjoyed travel more than anything. I went on like two vacations a year, always to a new country.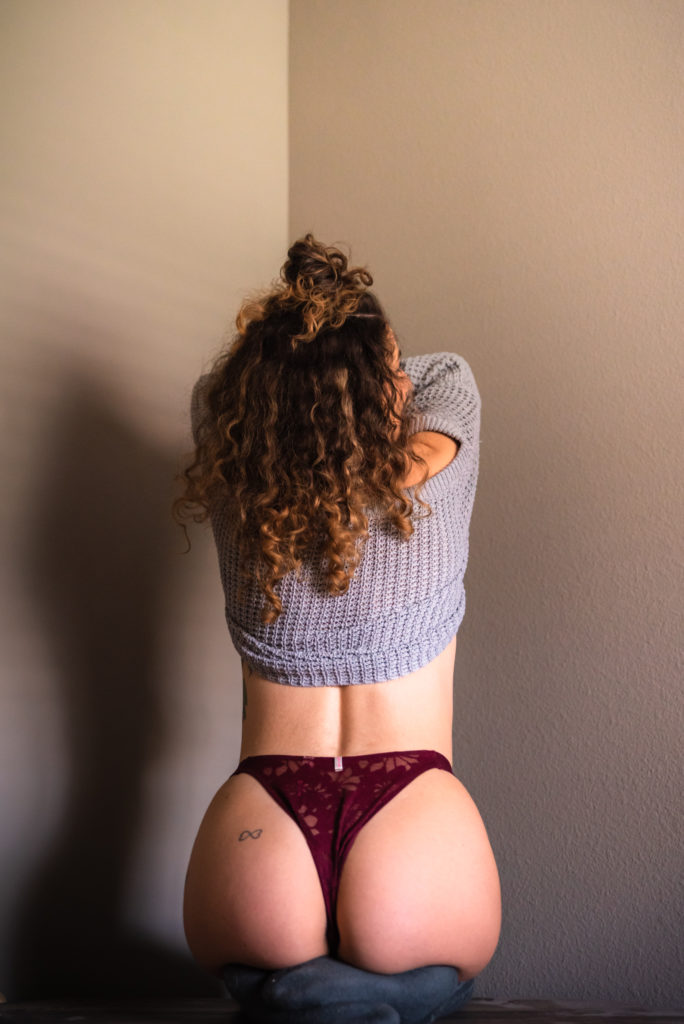 Where do you want to go most on your next vacation?
My next real vacation will be in January. I am going to Vegas! My dream destination is Sydney, Australia.
Where's the most interesting place you met a new lover?
Definitely when I was studying abroad in Paris…
Favorite spot for your guy to cum?
Tits, please. And if you are special to me, creampies are dangerously fun.
Favorite spot to be kissed?
Everywhere. All the places.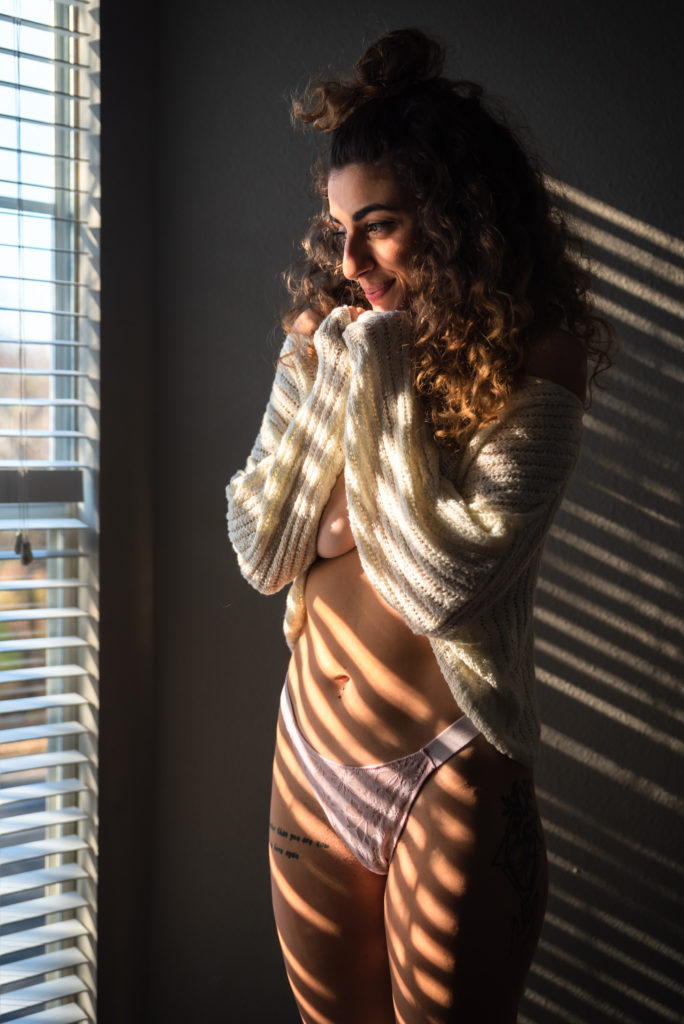 Favorite movie?
Blue Valentine. OMG- you need to watch it.
Favorite holiday?
Lol. My birthday counts, right?
Favorite Disney character?
Marie from "The Aristocats" plus basically all of the Disney princesses…
Favorite quote?
The one tattooed on my leg: "You will never be lovelier than you are now; we will never be here again"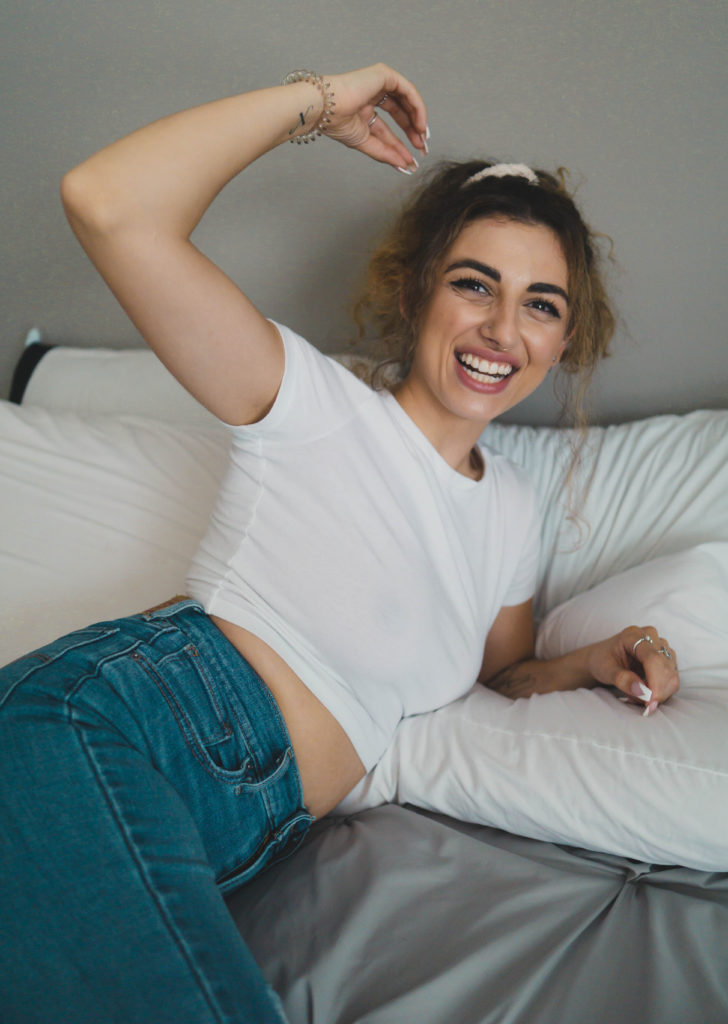 Would you rather stay home and watch Netflix or go out to a club?
Stay in!! Please and thank you.
Best way to show affection?
OMG! I love back scratches and cuddles. Mostly back scratches are the way to my heart.
How many tattoos do you have?
It has to be at least 10… or 15? I'm not sure but the number just keeps getting bigger.
What contests do you have coming up?
I only have contests when Flirt runs its own contests. I think it makes the day more fun for me AND my users.
What is your spirit animal?
A cat… iykyk…
If you could have one superpower, what would it be?
I think being able to read minds could be very powerful… also dangerous but ultimately that would be my choice. I have debated the answer to this question with myself for years.
Anything else you want to mention?
I am really excited and honored to have been chosen for this interview! I would also like to say a general and genuine thank you to all of my supporters. Camming has truly changed my life and I have no one to thank but all of you!