"I enjoy showing my body and discovering new ways of having pleasure. I hope to see you in my room and do all your fantasies!"
Mikyy Lovee has been one of the most successful online strippers for the last four years. She gives amazing strip shows in those latex outfits and sexy lingerie. She's a woman who knows how to tease and she's full of confidence. All it takes is one look at her and she'll draw you in with that seductive charm. Now, in an exclusive interview, Mikyy talked about her memories on MyStripClub.com and some fun facts that will help fans get to know her on a more intimate level. After all, it's a lot more exciting to make a connection with a stripper after she gives her lap dance.
Read on for the full interview with Mikyy.
Why did you decide to be a webcam model?
I felt the need for a change. This opportunity came and I said why not.
What do customers usually notice about you first?
My smile.
Can you recall the sexiest moment you've had while camming?
It was with candles, slow music, a bottle of champagne, and a combination of talking and touching.
How would you compare yourself from the time you started as a cam model to where you are now?
More open-minded, confident, and feminine.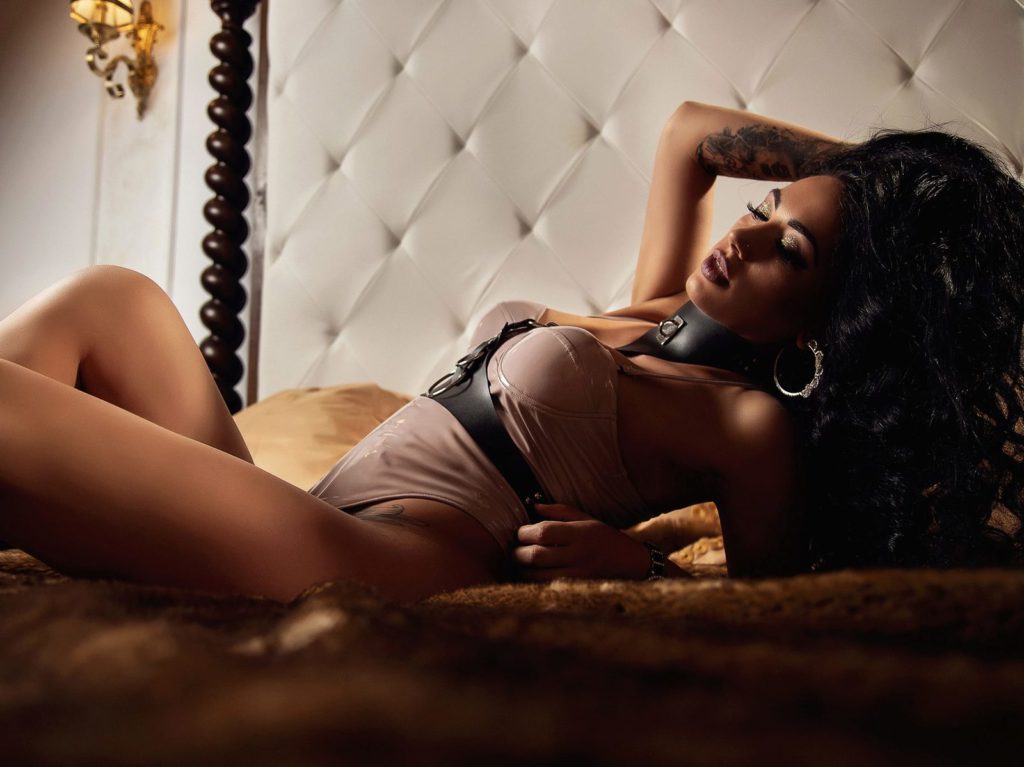 What do you love most about being a cam model?
Meeting interesting people every day and the conversations with them.
Any shows planned for fall?
I don't like to plan; I like to be spontaneous.
Favorite fall activity?
Netflix and travel.
What are you going to dress as for Halloween?
Snow White or Catwoman.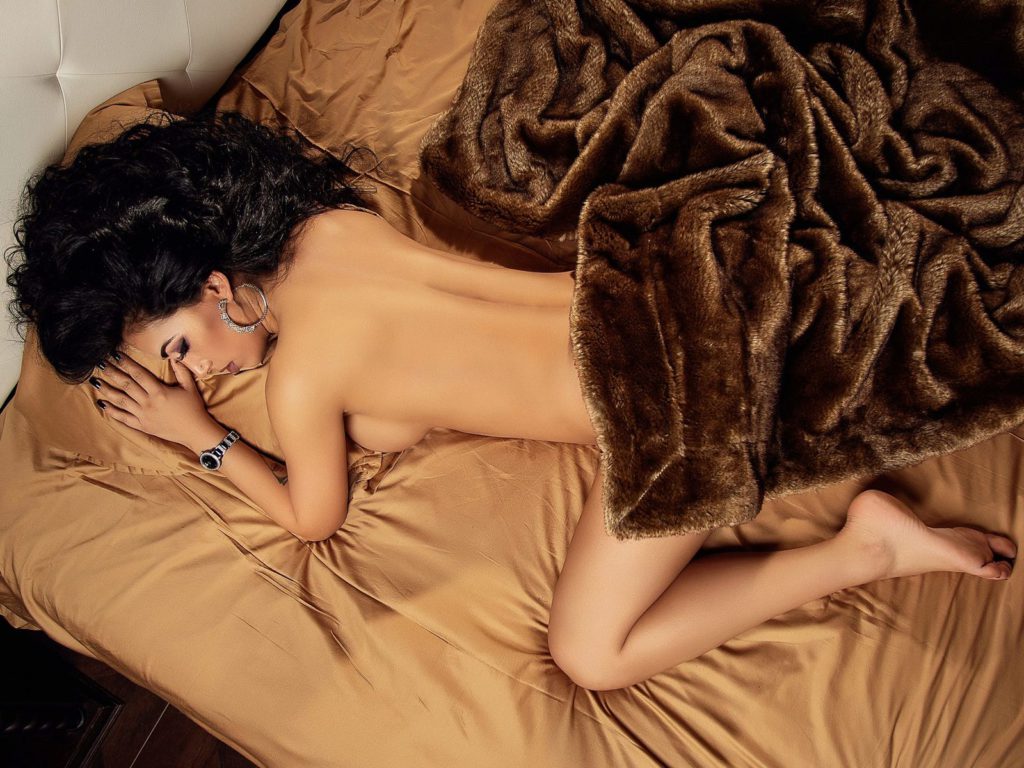 If I weren't camming, I would be ___
A stewardess.
Where do you hope to be five years from now?
I want to be one of the best cam models and have my own business.
What is the best way to make you laugh?
A good joke or a fun story.
What is your ultimate sexual fantasy?
A threesome FFM in a private jet.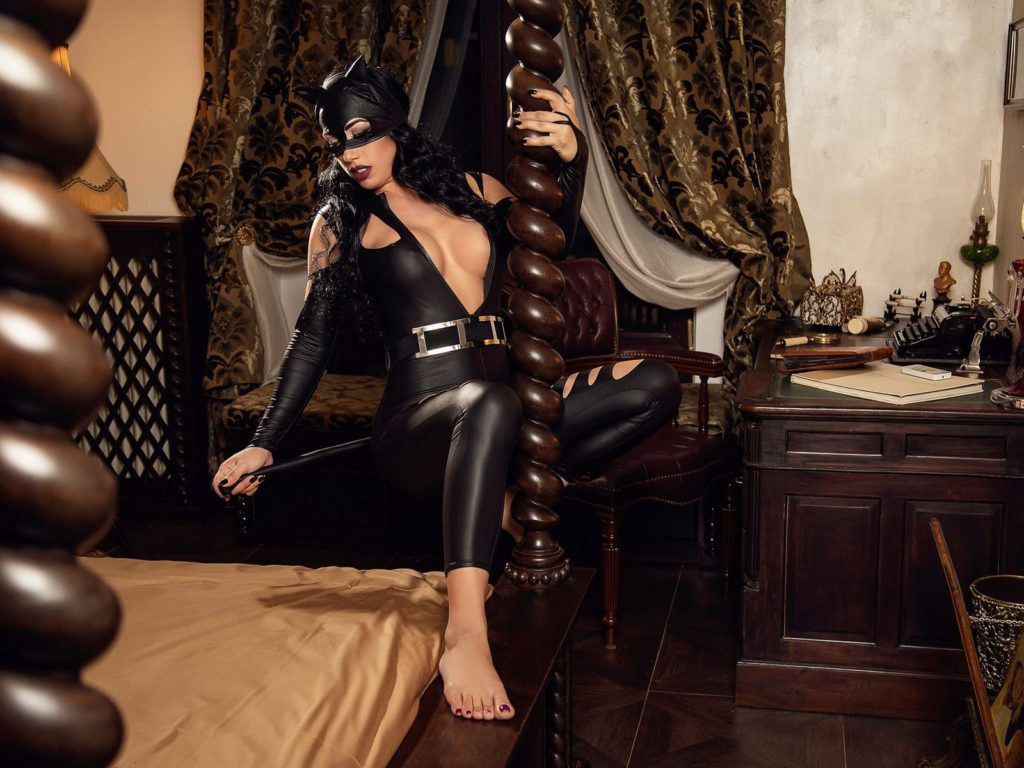 Best way to give you an orgasm on cam?
Ass and clitoris play.
Favorite fetishes?
Master-Slave, leather, latex
Favorite role-play scenarios to act out?
Boss/Secretary, JOI, Master/Slave, CEI
Favorite hobbies?
Traveling, movies and food.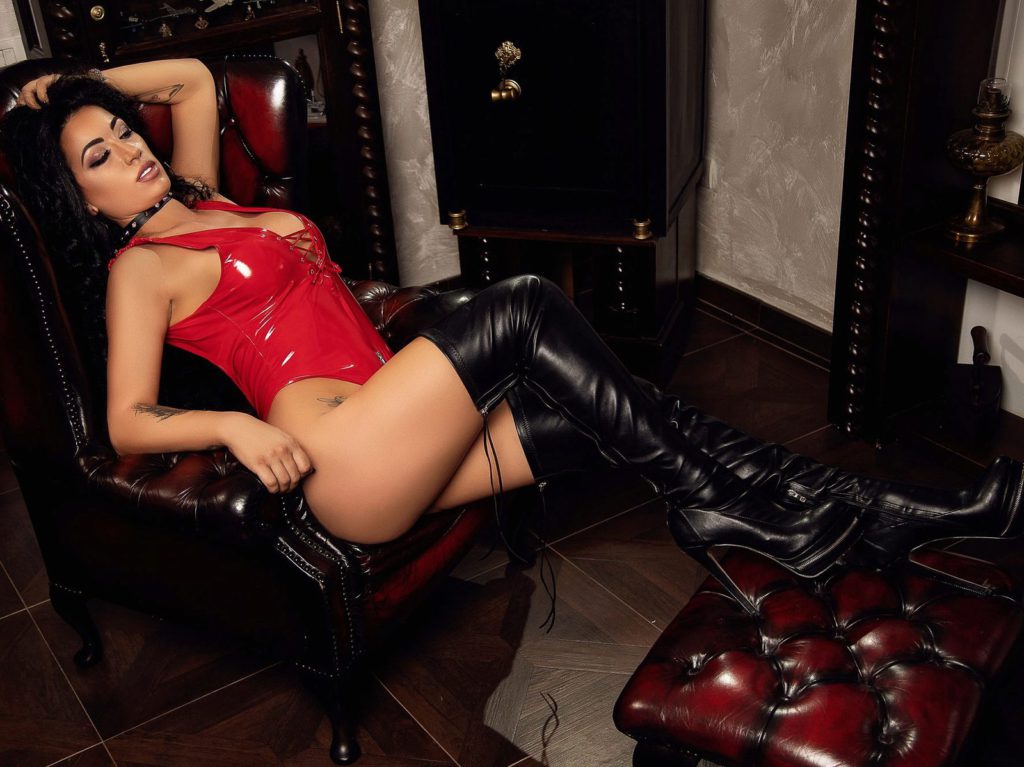 What's an unusual skill you have?
I make things disappear 🙂
What does a perfect date look like to you?
Simple…beach, food, conversation, and some good wine.
What is your favorite length of show?
At least 2 hours.
What tips would you suggest for someone else who wants to be a cam superstar?
Perseverance, patience, and online hours.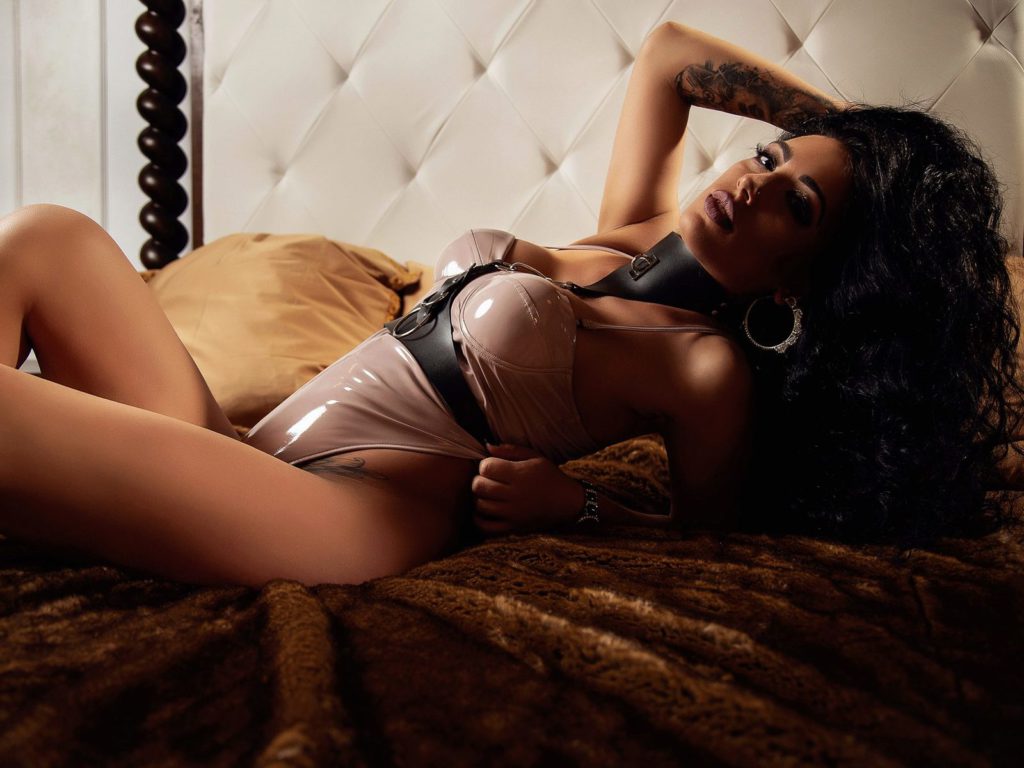 What are you proudest of?
Me.
Physical feature you find the most attractive in another person?
Chest, ass, and legs.
Craziest place you have had sex?
On the highway at 80mph.
When was the first time you felt successful?
After one year of camming.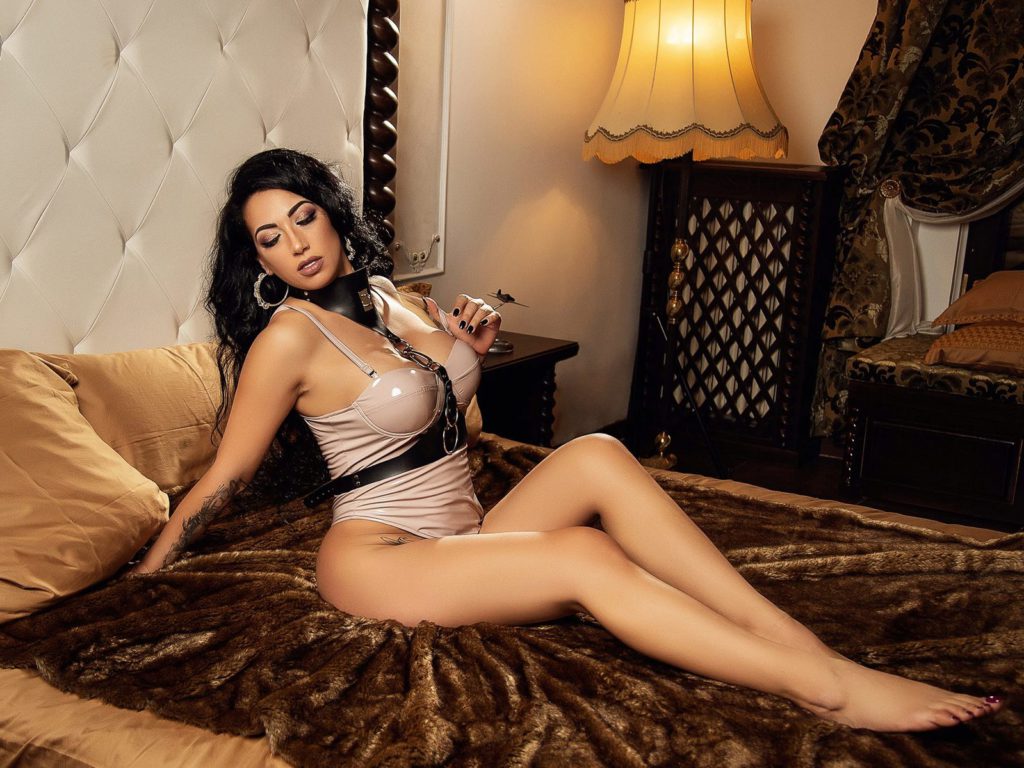 What is something you would like to do on cam that you haven't tried yet?
Splits.
Best way for a customer to break the ice with you?
Hi!
What country has the wildest customers?
USA.
Outfit that gets the most responses when you wear it on cam?
Latex and boots.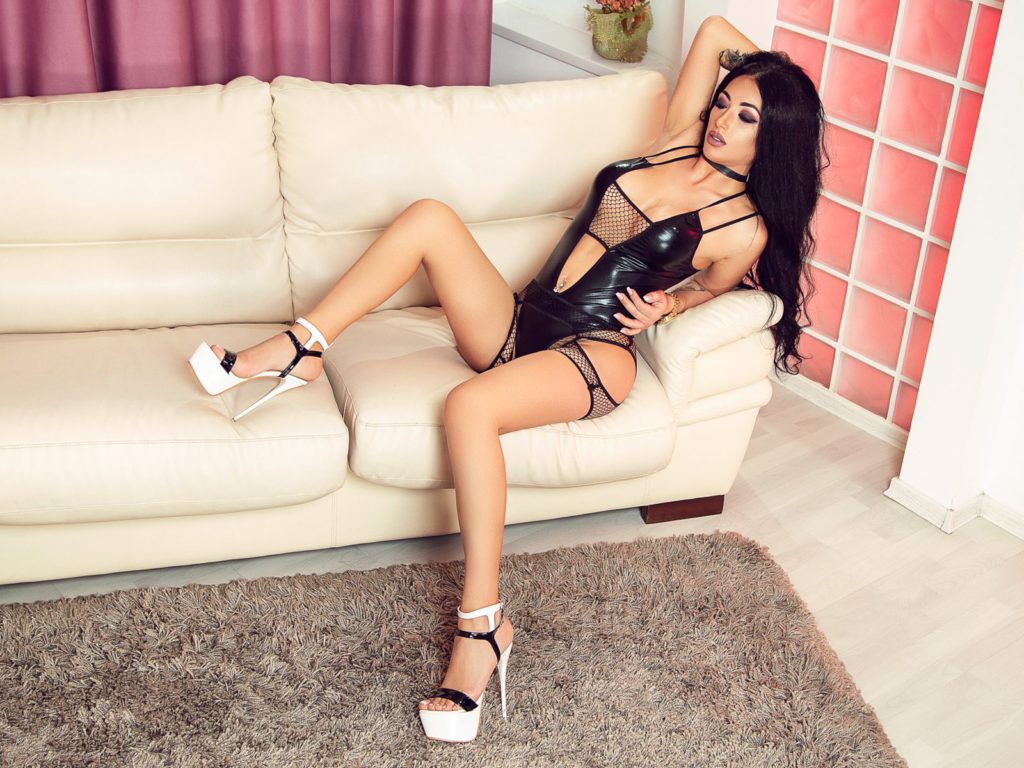 What's the next thing you plan to add to your room?
A 4k camera.
What have you discovered about yourself since becoming a cam superstar?
That I love sex.
What is the first thing that goes through your mind when you're about to start camming?
Lights, Camera, Action!
What is the weirdest thing a customer has asked you to do?
To turn around the mattress of the bed.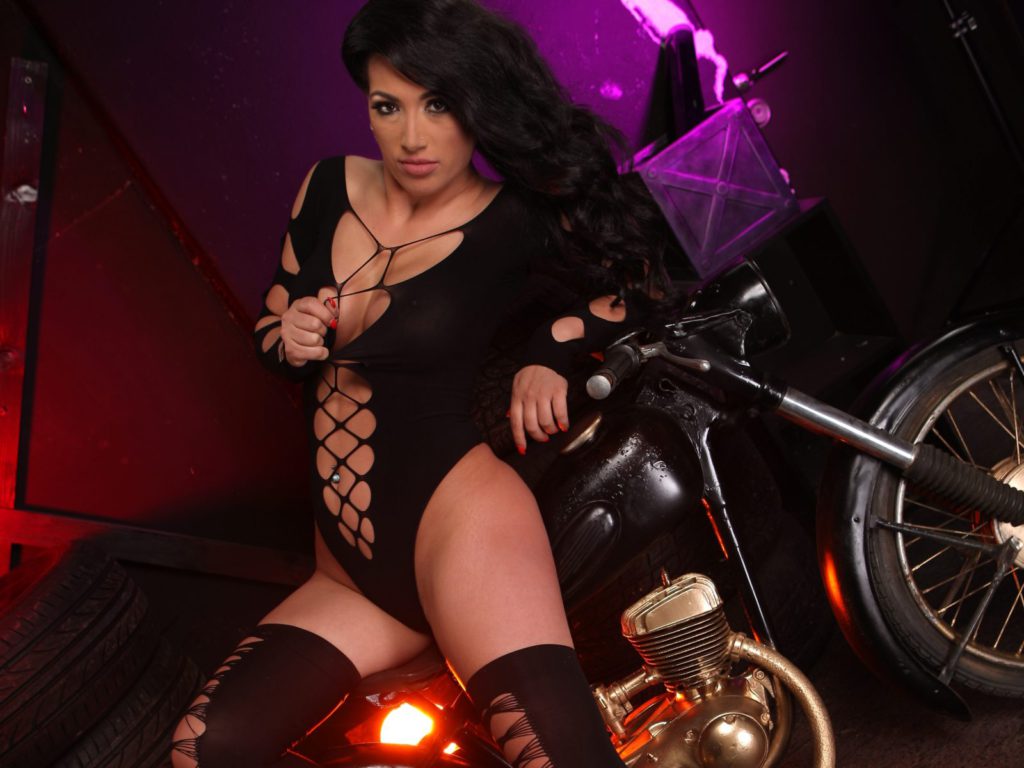 Who are your other favorite cam stars?
Eva Sin.
Biggest turnoff a customer can do?
Being rude.
Favorite Halloween movie?
A Nightmare on Elm Street
Halloween character you would bang?
Jason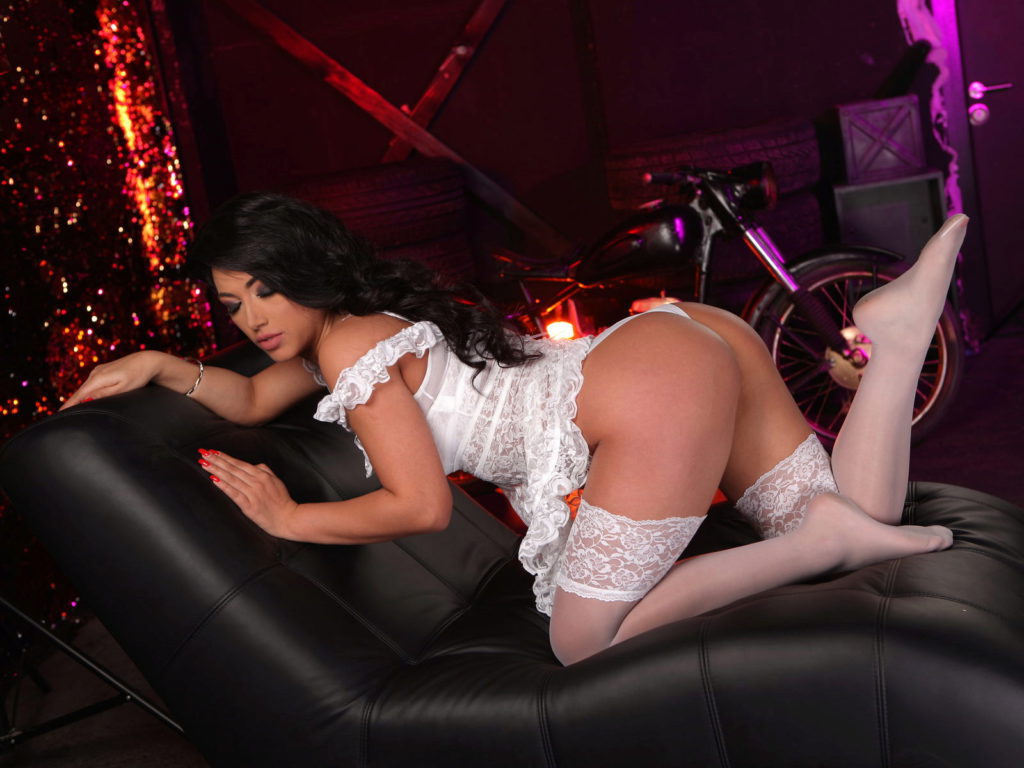 How many languages do you speak? Which ones?
4: English, French, Italian, and Spanish.
What are your goals for the rest of 2021?
Just enjoy life.
A trait about you that you wish customers noticed more?
My cheerful personality.
How do you stay positive when times get rough?
I listen to my inner voice and I know it will be fine…and some vodka.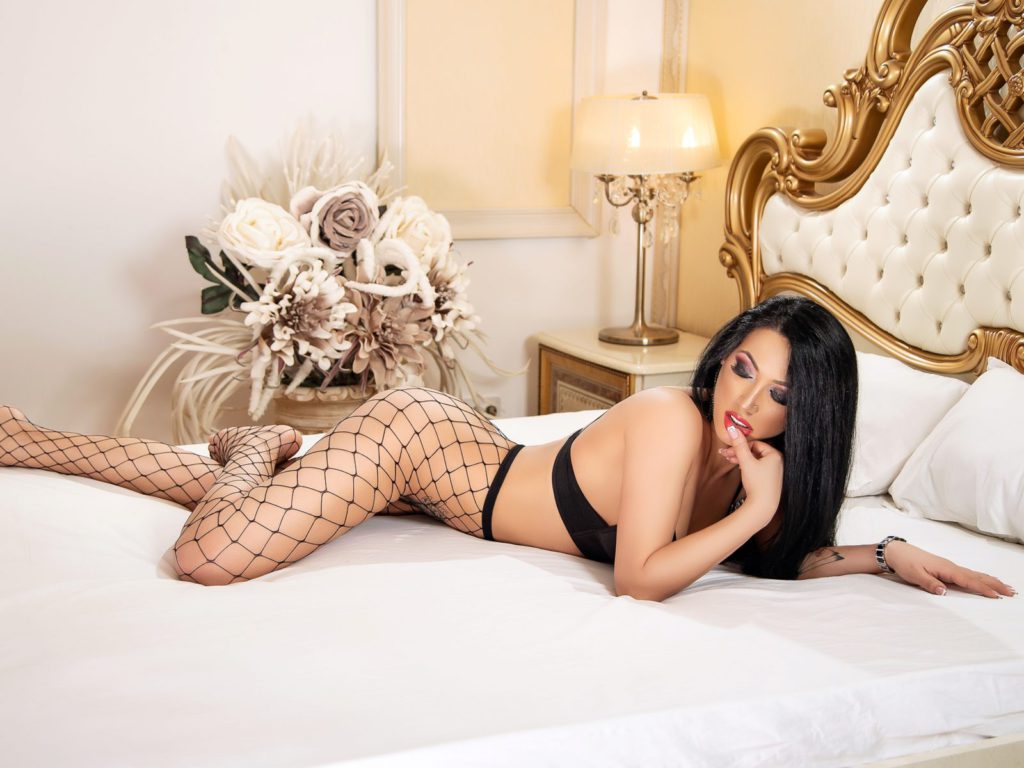 What are your tips for anyone who wants to be as beautiful as you are?
Visualize yourself, work for it and never give up.
What customer trait turns you on the most?
Gentlemen.
Have you ever gone nude on the beach?
Yes.
What is the highest number of orgasms you've had in one session?
3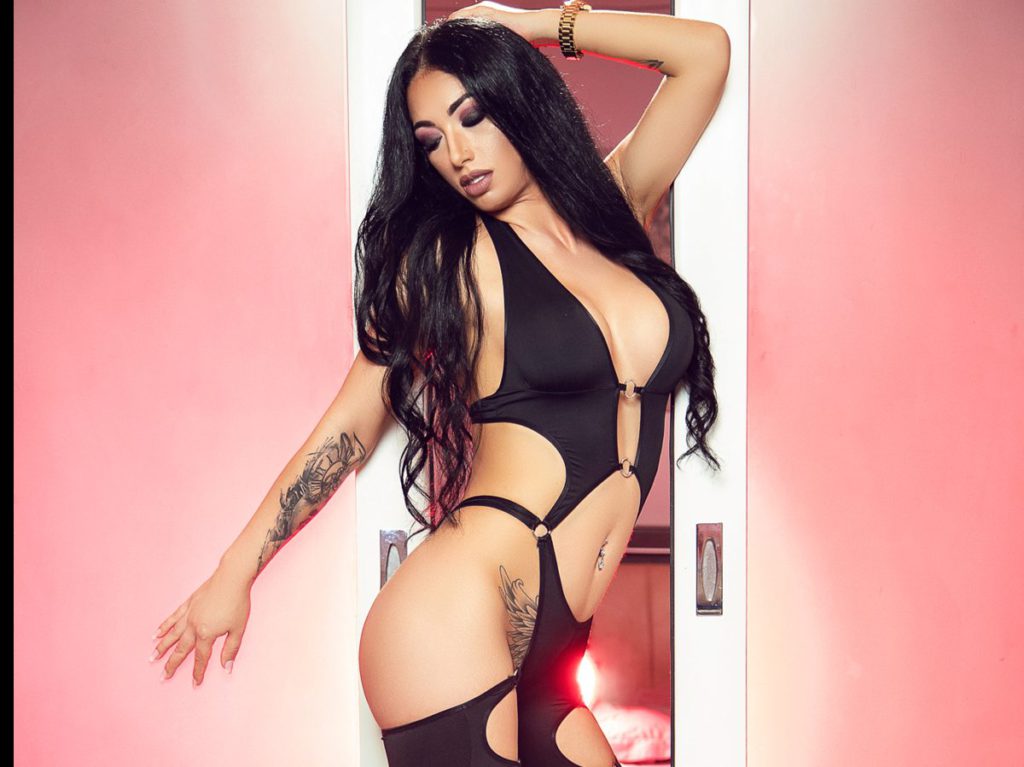 How often do you cum when you're not on camera?
Every few days.
What is your sexiest feature?
Lips and ass
How did you lose your virginity?
After a party at a cabin in the mountains.
Ever masturbated in a public place?
Yes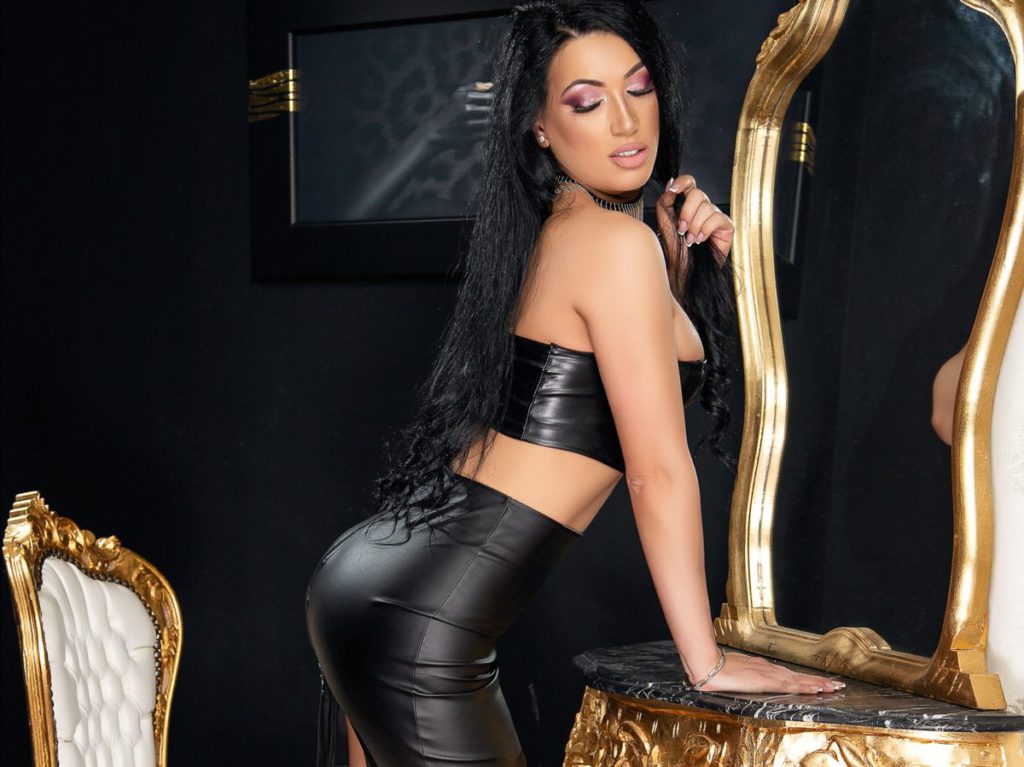 Best blowjob tips?
Sloppy, deep, and don't be shy with your hands.
Have you ever tasted your own cum?
Yes
Tips for a stronger orgasm?
Deep and pressed hard.
Dick size preference?
Medium and playful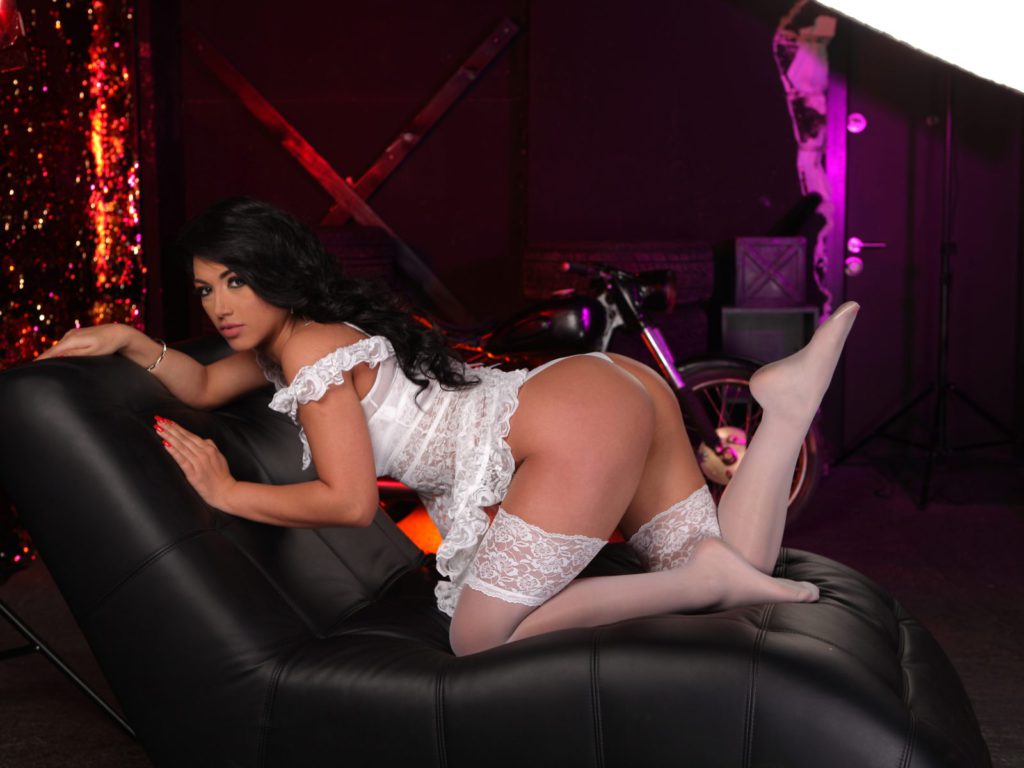 Give oral or receive oral?
Both
How did you become so good at the art of seduction?
Practice makes it better.
Spanking or hair pulling?
Both
What fictional character or celebrity sparked your sexual awakening?
Jason Momoa and The Rock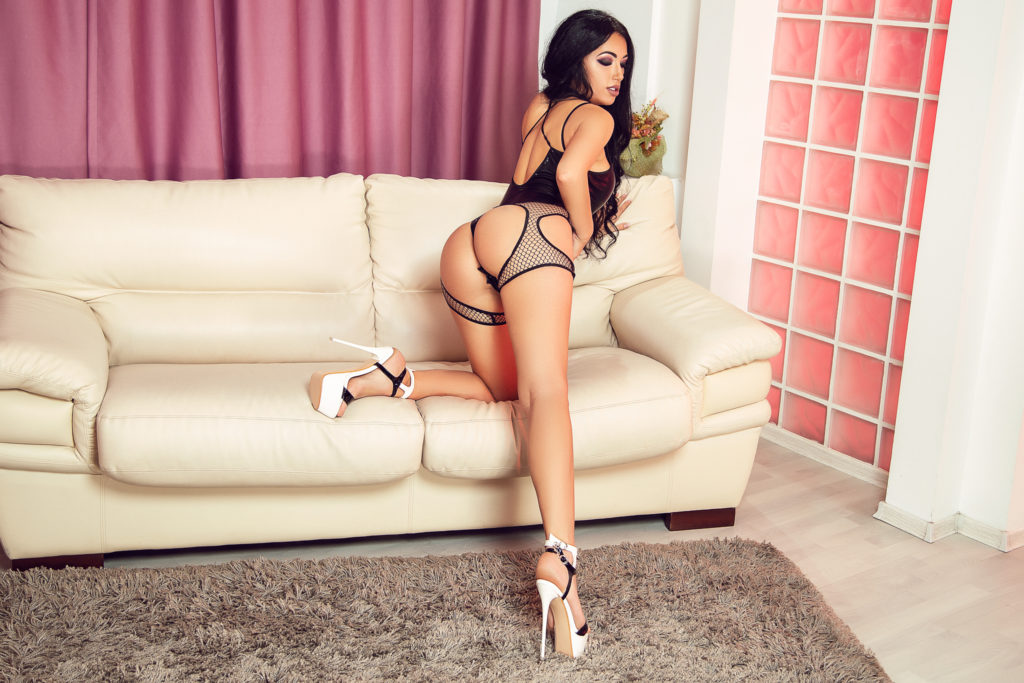 How many countries have you visited?
10
Where do you want to go most on your next vacation?
Bora Bora
Where's the most interesting place you met a new lover?
I'm still waiting for that to happen.
Best country to visit?
Thailand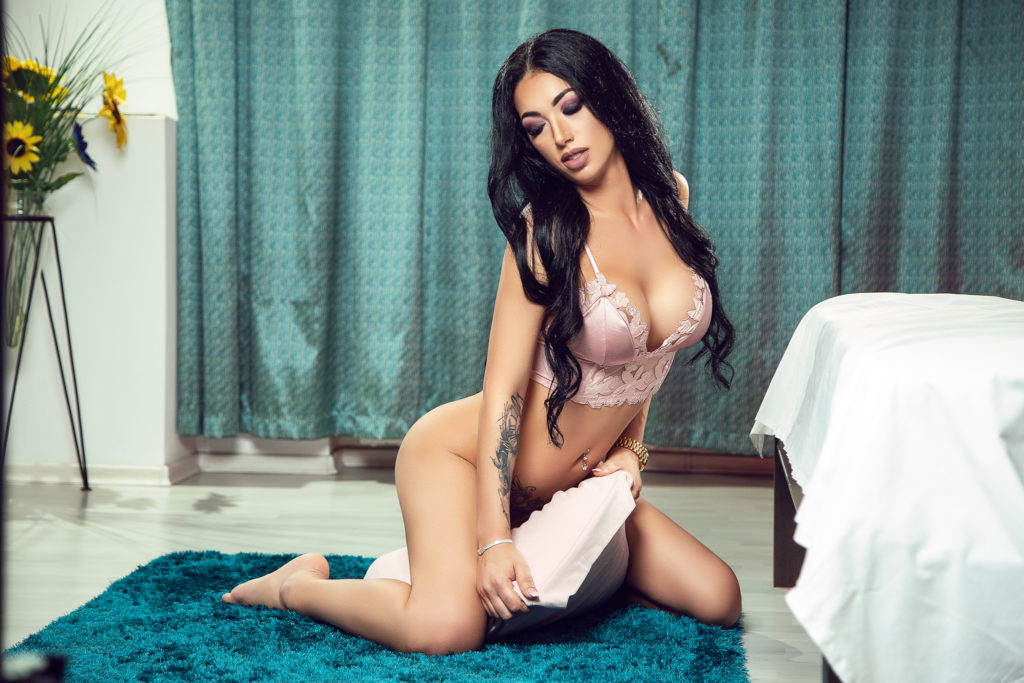 How many days per week do you work out?
3 days
Cardio or weights?
Weights.
Favorite spot for your guy to cum?
Face and in my ass
Favorite toy?
Lush
Favorite sex position?
Doggy and reverse cowgirl.
Favorite spot to be kissed?
My clit.
Favorite ice cream flavor?
Vanilla and strawberries
Favorite movie?
Terminator 2 and Aliens (I like scifi movies)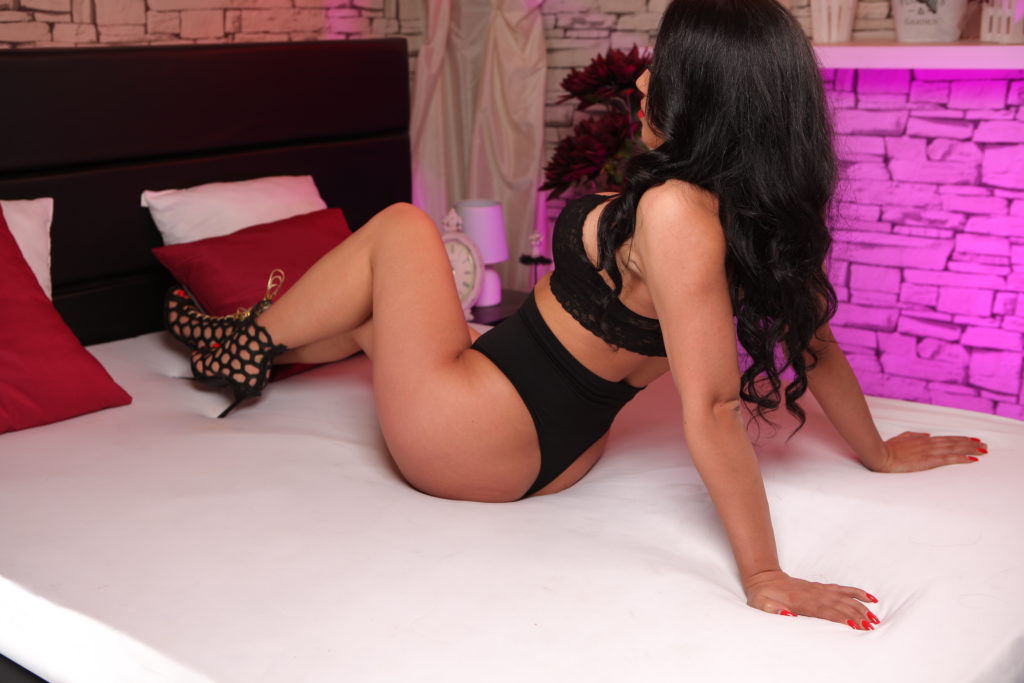 Favorite holiday?
Xmas
Favorite Disney character?
Belle from Beauty and the beast
Favorite alcoholic drink?
Vodka
Favorite superhero?
Superman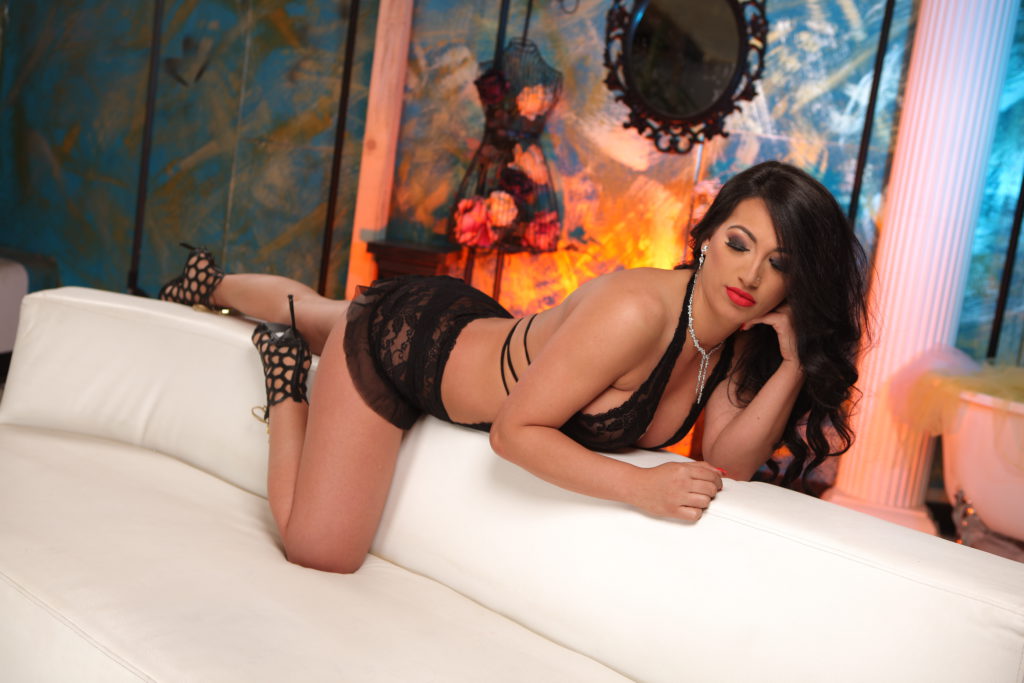 Favorite quote?
"Never say never"
Favorite body part to work out?
Ass and legs.
What is your dream car?
Porsche Cayenne Turbo
Would you rather stay home and watch Netflix or go out to a club?
Out to a club.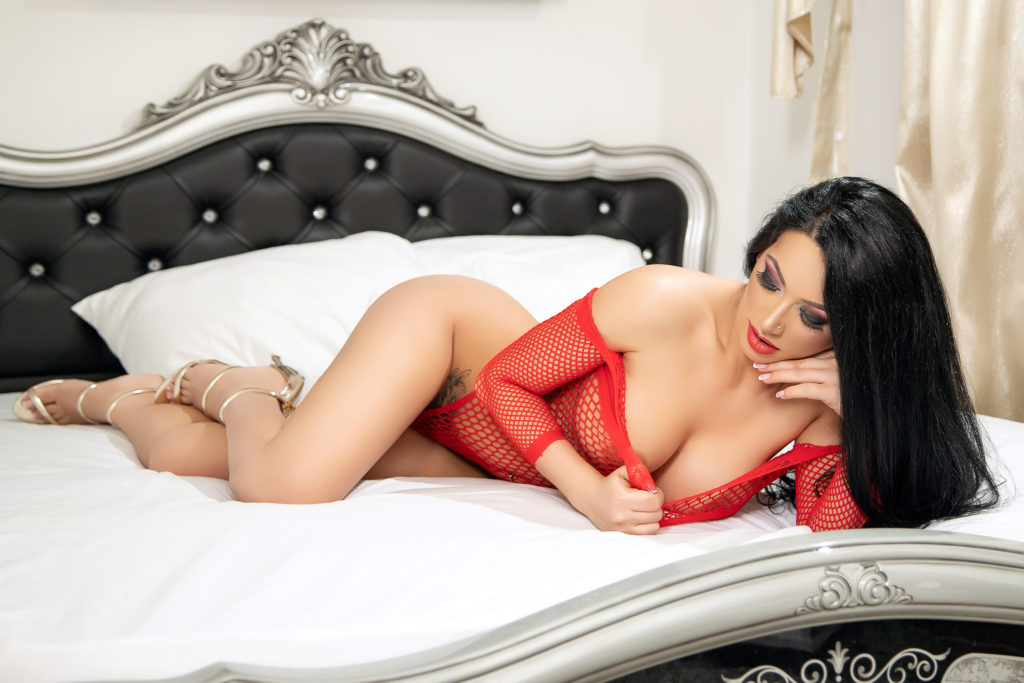 Who is your celebrity crush?
Tom Hardy
Best way to show affection?
Kisses and hugs.
How many tattoos do you have?
3 and next one soon
What is your spirit animal?
Cat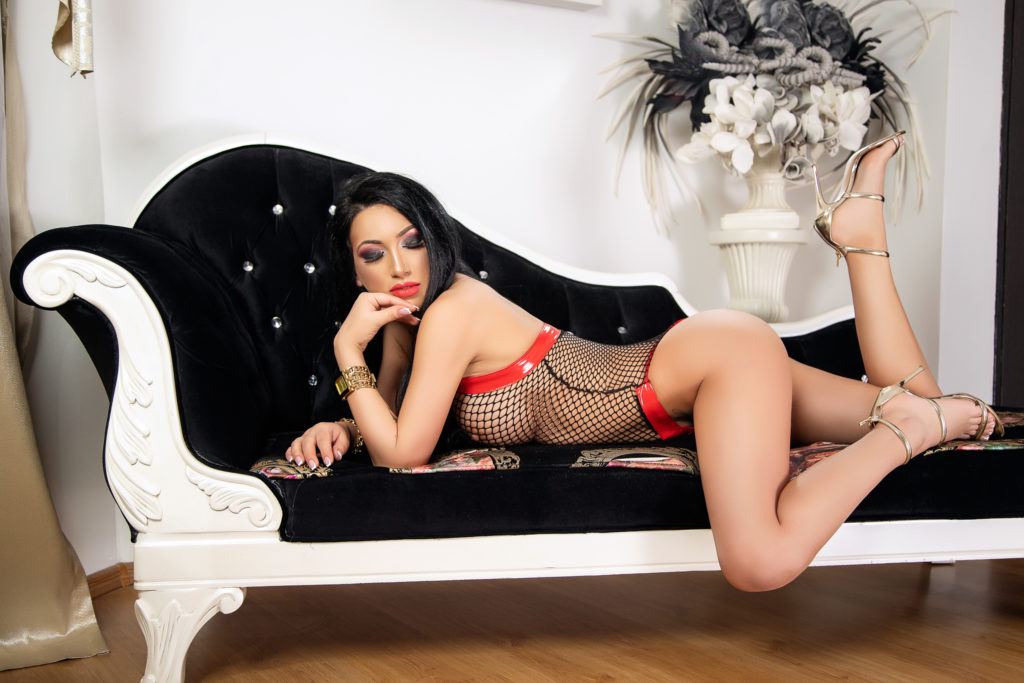 If you could have one superpower, what would it be?
To be invisible
What TV show are you binging right now?
Lucifer and Raised by Wolves.
Is there anything else you would like fans to know?
I always like to reinvent myself.